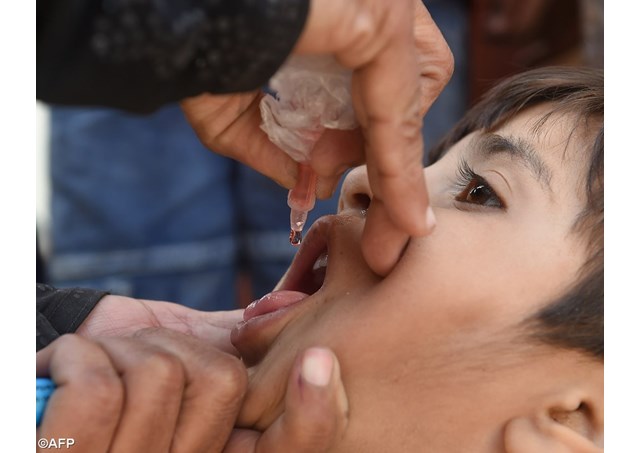 Almost two thirds of children who have not been immunized with basic vaccines live in countries that are either partially or entirely affected by conflict, the United Nations Children's Fund (UNICEF) said on Friday, ahead of World Immunization Week.  Of countries in conflict, South Sudan has the highest percentage of unimmunized children, with 61 per cent not receiving the most basic childhood vaccines, followed by Somalia (58 per cent) and Syria (57 per cent), UNICEF said in a press release.   "Conflict creates an ideal environment for disease outbreaks," said UNICEF Chief of Immunization Robin Nandy. "Children miss out on basic immunizations because of the breakdown – and sometimes deliberate destruction – of vital health services. Even when medical services are available, insecurity in the area often prevents them from reaching children," Nandy added.
The major causes of childhood illness and death include measles, diarrhoea, respiratory infections and malnutrition, which can worsen in conflict and emergencies, according to UNICEF.  When children contract measles in non-conflict settings, less than one per cent of them die. In areas where crowding and malnutrition are rife, such as refugee camps, child deaths from measles can increase to up to 30 per cent of cases. Overcrowding and lack of basic necessities like food, water and shelter make children even more vulnerable to disease, the agency noted.
Children in areas in conflict also see the killing of health workers and the destruction of medical facilities, supplies and equipment, all of which have a disastrous effect on their health.  Conflict-affected areas in Pakistan and Afghanistan are the last remaining strongholds of poliovirus, which has otherwise been eliminated from the rest of the world, UNICEF said. 
World Immunization Week is marked annually at the end of April to promote the use of life-saving vaccines for all children – particularly those who are consistently excluded. The event is observed by UNICEF, immunization partners, governments and civil society organizations around the world. World Immunization Week 2016 runs from 24 to 30 April. (Source: UN)