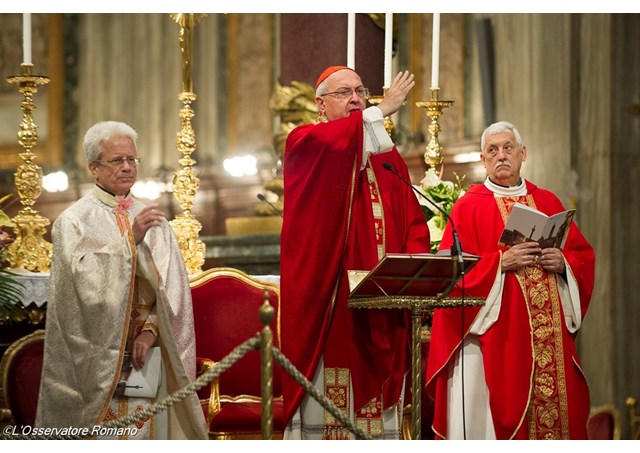 (Vatican Radio)  The Congregation for the Oriental Churches on Friday released a press statement, expressing support for the extraordinary collection to take place this Sunday in churches across Europe for the people suffering from the war in Ukraine.
During his Regina Coeli address on 3 April, Pope Francis announced a special charity collection to support the people of Ukraine, telling the faithful it would be possible to contribute to the collection in all Catholic Churches in Europe on Sunday, 24 April.
In the statement, the Oriental Dicastery invites all people 'to contribute generously so as to assure assistance to those people most weakened in body and spirit by violence'. It also recognizes the solidarity and material aid of many Dioceses and charitable organisations.
The statement goes on to list the many fruits of this charitable act.
'May the renewed gesture of charity which Pope Francis has asked of the Churches of Europe be again a sign of the brotherhood which unites us to our brothers and sisters in Ukraine, who are often forgotten as are many painful situations in the world. May the expression of closeness by many people be like a little lantern which reignites hope in those wounded hearts; may it help all the Pastors of the Christian Churches console and cure the pain of their own faithful; and may it force those who carry the fates of peoples to promote respect for human rights and peace.'
The statement concludes with a short prayer to the Holy Mother of God for all the people of Europe.
'To the Most Holy Mother of God, 'the Door of Mercy' who watched over the opening of the Jubilee Year in St. Peter's Square, may she watch over Europe and inspire with her prayer the desire for reconciliation and a renewed capacity to know how to live together as brothers and sisters.'
Pope Francis renewed his appeal during his weekly General Audience on Wednesday, 20 April.