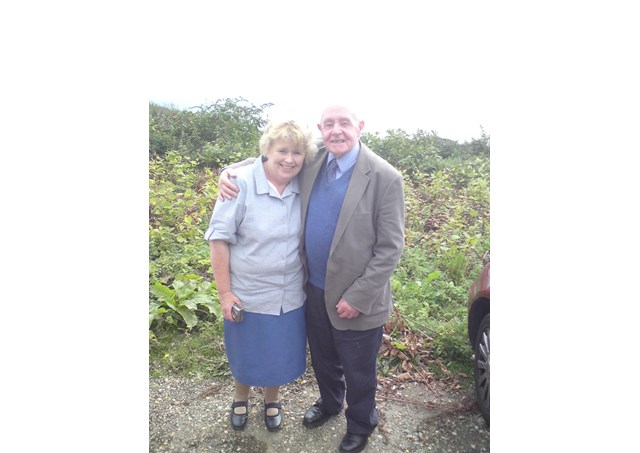 (Vatican Radio) On Monday 18 April, 2016, Christians from different denominations, and indeed various countries, gathered in the historic Cotswold parish church of St John Baptist in Cirencester, England. They'd gathered to pay their respects to a great musician and Anglican priest who, for the past fifty years, had put his immeasurable talent, and profound faith, at the service of ecumenism and evangelization.
Listen here as Phil Andrews talks to Canon Leonard Doolan about Fr John Beck's commitment to ecumenism and evangelization through art and music.
An organ scholar whilst at Oxford, he studied under two greats of the twentieth century musical scene: Harold Darke, and Edmund Rubbra. With such a fine musical foundation, he combined this passion and talent with his faith, taking Holy Orders in the Church of England. Wherever sent to serve, his position always included music, whether as a cathedral precentor, or as "Priest Organist" in Cheltenham and Cirencester, his last two posts. All the while, Fr John was building links with Christians from other traditions, most especially Roman Catholics. 
It was to be Cirencester where the fruits of his musical and ministerial labours were to come to full fruition, both as an evangelist to young people, and as an ecumenist. By the 1980s Cirencester Parish Church Choir was ranked as one of the finest parish choirs in the country, and was regularly invited to sing in cathedrals and collegiate churches, most notably Westminster Abbey and St Paul's, in London.
However, such a prize did not just happen, but involved a great deal of effort on behalf of many people: firstly, his wife, Susan Beck, with whom he worked almost seamlessly. There were also assistants who shared his pursuit of musical excellence; but most especially, it was to be the choristers themselves who gave considerable hours of their free time to rehearsals, and who realized the "Beauty of Holiness" which lay behind Fr John and Susan's spirituality, and evangelical zeal. Indeed, this was to be a familial relationship, built upon loyalty and trust, and so it was no surprise that choristers from the past fifty years – some travelling from abroad - joined the congregation of dignitaries, ecumenical representatives, and parishioners in Cirencester Parish Church, to pay their respects to a man of great prayer, and integrity.
Although Fr John retired as Priest Organist of Cirencester Parish Church in the 1990s, he remained active in pastoral ministry, visiting the housebound, and serving in neighbouring country parishes. Also during this time, Fr John found great comfort and inspiration in the writings of Pope St John Paul, Pope Emeritus Benedict, and Pope Francis; indeed, shortly before Fr John's death, following a Mass in St Peter's Basilica celebrating the Feast of the Chair of Peter, Pope Francis conveyed a personal message of love and support to Fr John, via a friend based in Rome.