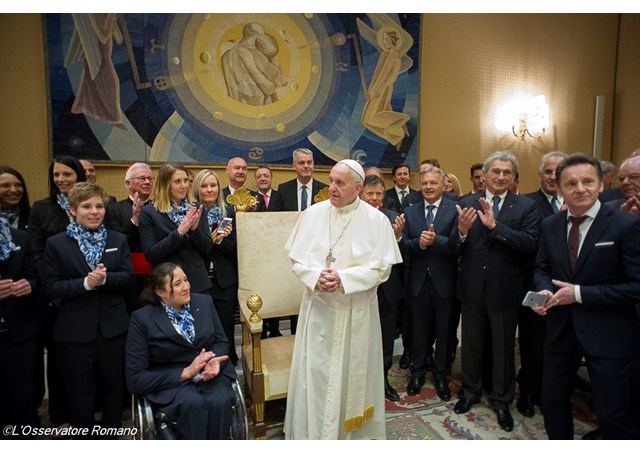 (Vatican Radio) Before his General Audience on Wednesday, Pope Francis greeted athletes from the Austrian Skiing Federation in the Paul VI complex, telling them they were models especially for young people. But he also reminded them that sport was not just about performance, it was also about the virtues and values that sport represents such as, commitment, perseverance, determination, honesty, solidarity, and team spirit.
"By your example", the Pope continued, "you contribute to the shaping of society", adding, "always be messengers of the uniting power of sport and hospitality".
And alluding to the natural wealth of the country, Pope Francis invited the Federation to be messengers of safeguarding the environment and the beauty of God's creation.