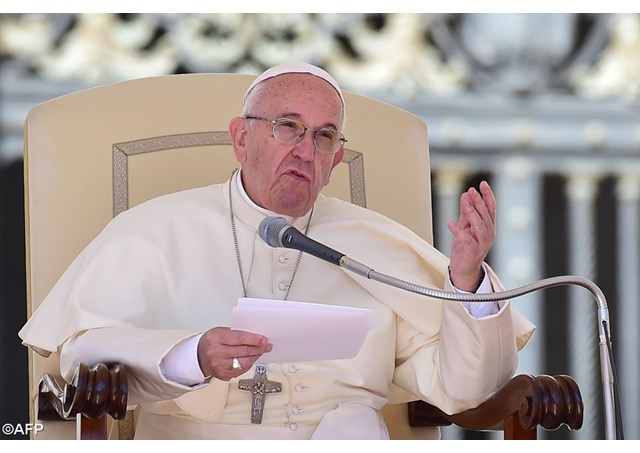 (Vatican Radio) Pope Francis during his weekly General Audience on Wednesday again appealed for Ukraine, reminding those gathered in St Peter's Square that for a long time the country's population has been suffering the consequences of armed conflict, forgotten, he said, by many.
Listen to Lydia O'Kane's full report on Pope Francis' General Audience
On April 3rd during his Regina Coeli address the Pope announced a special charity collection to support the people of Ukraine telling the faithful it would be possible to contribute to the collection in all Catholic Churches in Europe on Sunday April 24th and saying that, "this gesture of charity, beyond alleviating material suffering, expresses my personal closeness and the solidarity of the entire Church".
On Wednesday, the Holy Father thanked in advance those who will contribute generously to this initiative this weekend.
The Pope also greeted pilgrims from Ukraine and Belarus on the occasion of an international conference marking the 30th anniversary of the tragedy at Chernobyl. While praying for the victims of the disaster, he expressed gratitude to all those involved in alleviating their suffering.
During the Audience and speaking in Spanish, Pope Francis also expressed his closeness to the people of Ecuador who were hit at the weekend by a massive earthquake which has left over 500 people dead.