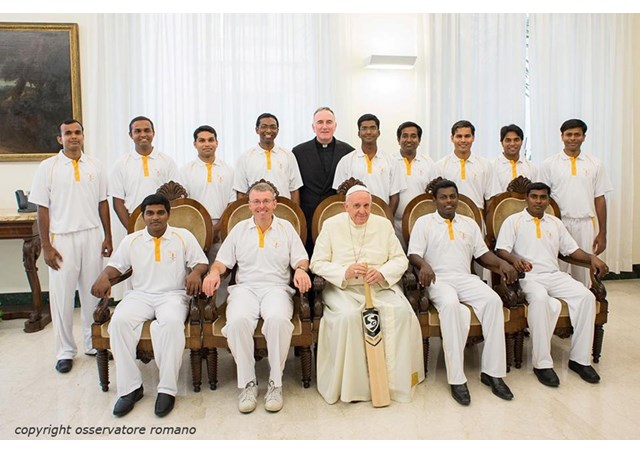 (Vatican Radio) As Britain's Queen Elizabeth turns 90 years old, the Royal Household of Windsor Cricket team is arriving in Rome on Thursday for an encounter with the Vatican XI, St. Peter's Cricket Club, sponsored by the Pontifical Council for Culture. 
In September 2014 St. Peter's Cricket Club was invited to play the Royal Household at Windsor Castle during the Vatican team's first foreign tour. The players were invited to attend Evensong in St. George's Chapel, Windsor, during which prayers were offered for Pope Francis and his ministry.
During their visit to Rome, the Royal Household team will visit St. Peter's Basilica on Friday morning , followed by a tour of the Vatican Museums. Solemn Vespers for both teams will be held at the International Pontifical College 'Mater Ecclesiae' at 7pm, with prayers offered for Queen Elizabeth, who will be marking her 90th birthday on Thursday. British Ambassador to the Holy See, Nigel Baker, will be attending both Vespers and a dinner during which a gift for Her Majesty the Queen will be presented by St. Peter's Cricket team.
On Saturday, St George's Day and the name day of Jorge Mario Bergoglio, the two teams will play each other in a T20 match at the Capannelle Cricket Ground, starting at 10.30am. On Sunday morning Australian Cardinal George Pell will preside at Holy Mass at the Venerable English College to which the Royal Household team have been invited, prior to their return to England on Sunday afternoon.