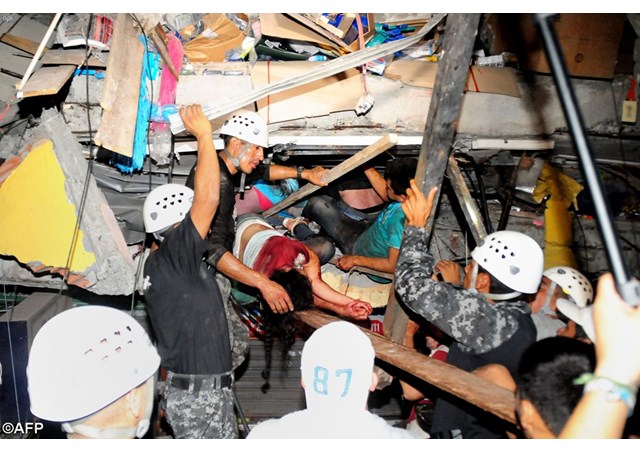 (Vatican Radio) During remarks following the Regina Coeli on Sunday, Pope Francis offered prayers for victims of earthquakes in Ecuador and Japan.
"May the help of God and of their brothers give them strength and support," he said.
More than 273 people were killed and hundreds more injured in the 7.8 magnitude quake that struck Ecuador overnight. The strongest earthquake to hit Ecuador in decades flattened buildings and buckled highways along its Pacific coast, sending the Andean nation into a state of emergency.
On Saturday, a 7.3 magnitude quake hit Japan, killing at least 32 people, injuring about a thousand and causing widespread damage to houses, roads and bridges.