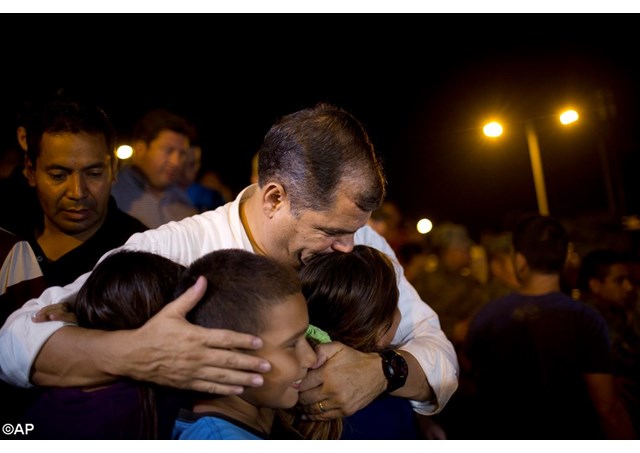 (Vatican Radio)  In Ecuador, at least 273 people were killed and nearly 3,000 others injured in the 7.8-magnitude quake that struck the country Saturday night. Officials say the death toll is likely to go even higher, as rescue efforts continue in a bid to reach the worst hit areas.
At Sunday's Regina Coeli, Pope Francis offered prayers for the victims of the earthquake in Ecuador. He said, "May the help of God and of their brothers give them strength and support."
Listen to James Blears' report:
The earthquake struck early Saturday evening. It's epicenter was 27kms to the southeast of the central coastal town of Musine in the Esmeraldas province.
Initially a state of emergency was declared for six states, but President Rafael Correra, who has returned from an official visit to Italy, has extended it to envelop the entire country. 
The quake was so powerful that tremors have been felt in neighbouring Colombia and Peru. 
The town of Pedenales has been mostly flattened and the search for survivors there and elsewhere is underway. 
More than three thousand five hundred police including National Guard and more than 10,000 troops have been airlifted and bused to the worst affected areas, to help with rescues, as time is vitally important.
International aid is already arriving and more is on its way.