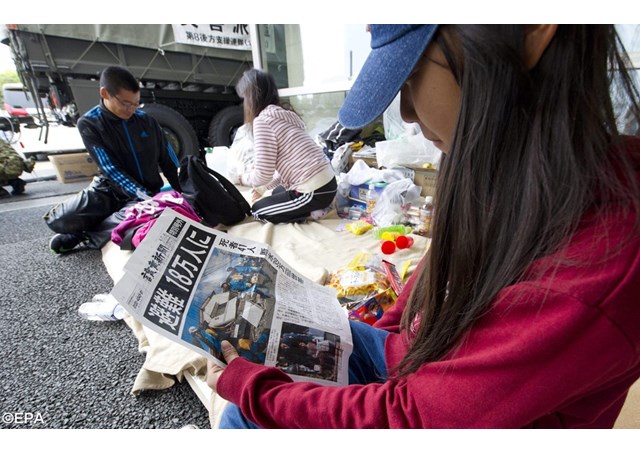 (Vatican Radio)  At least 32 people died in the second of two major earthquakes that struck Japan last week. Catholic parishes in the area appealed for donations to help survivors.
Pope Francis during his Regina Coeli address on Sunday prayed for the victims of the earthquake.
Listen to Alastair Wanklyn's report:
In Japan's southern island of Kyushu, more than 100,000 residents remained evacuated on Sunday, cramming into public buildings and makeshift camp sites.
Troops handed out water and food, some of it donated by supermarket chains.
Japan's government accepted an offer of help from the United States to send in U.S. military helicopters.
Some evacuees told Japanese television the shelters are full. Many people resorted to sleeping in cars or on cardboard outdoors.
A Catholic parish in the city of Fukuoka was among those asking for donations to help survivors, and the Catholic Bishops Conference of Japan said it was considering how volunteers might best be directed to help.
Meanwhile, rescue workers continued to pick through the debris of destroyed homes. At a university accommodation centre that collapsed, 11 people remained missing.
Several hundreds of aftershocks were recorded, and officials cautioned that land weakened by the tremors is now at risk of landslides.