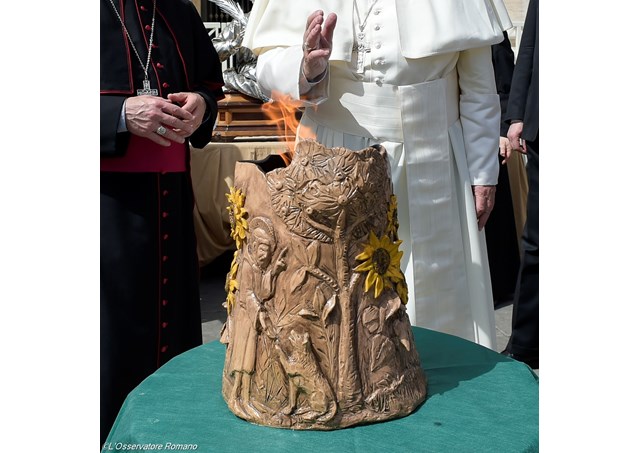 (Vatican Radio) Pope Francis met with a delegation from the Diocese of Gubbio during his General Audience on Wednesday, to support the annual March for Peace against Hunger taking place on 3 September along the Path of Saint Francis, which goes from Assisi to Gubbio.
It is the 30th anniversary of the "Città del Ben...essere!!!" [City of Wellbeing] project, which this year is supporting the 2015 United Nations Sustainable Development Goals.
The delegation gave Pope Francis a large ceramic torch bearing the image of the Miracle of Saint Francis Taming the Wolf of Gubbio, by the artist Giampietro Rampini.
The annual March for Peace Against Hunger is held to give attention to ethical aspects relating to food and hunger, as well as funding scientific research for hunger-related diseases and conditions.