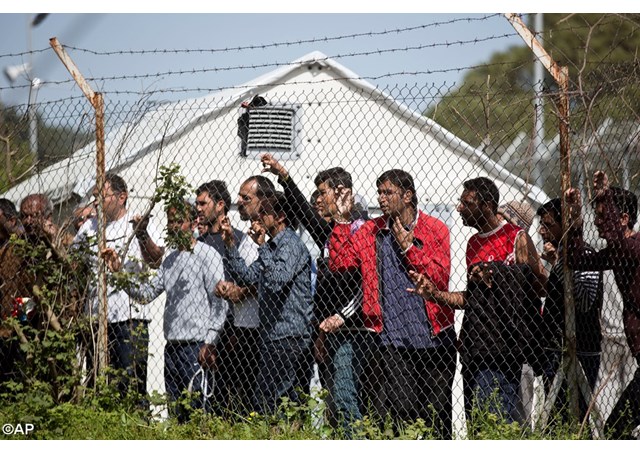 (Vatican Radio) The Orthodox Church of Greece  on Tuesday said it would welcome a visit of Pope Francis to the island of Lesbos to meet with migrants and refugees arriving across the Mediterranean sea.
Listen to our report:
A statement from the Holy Synod, or ruling body of the Orthodox Church in Athens, said the Pope had expressed a desire to visit one of the islands in order to draw attention to the humanitarian problems of the migrants, as well as the need for "an immediate cessation of hostilities in the wider Mediterranean region".
The head of the Holy See press office, Fr Federico Lombardi, said there have been discussions about a possible papal visit, but he could not confirm any dates or details.
The statement from the Orthodox Church proposed a visit to the island of Lesbos, where hundreds of thousands of migrants and refugees have arrived in recent months. Many of them are fleeing from conflicts or persecution in the Middle East and Africa, while many so-called economic migrants are seeking better living conditions in Europe or other Western countries.   
A communique from the Ecumenical Patriarch Bartholomew 1st of Constantinople on Tuesday confirmed he would also be visiting the island of Lesbos to highlight the plight of the refugees and migrants throughout the region.