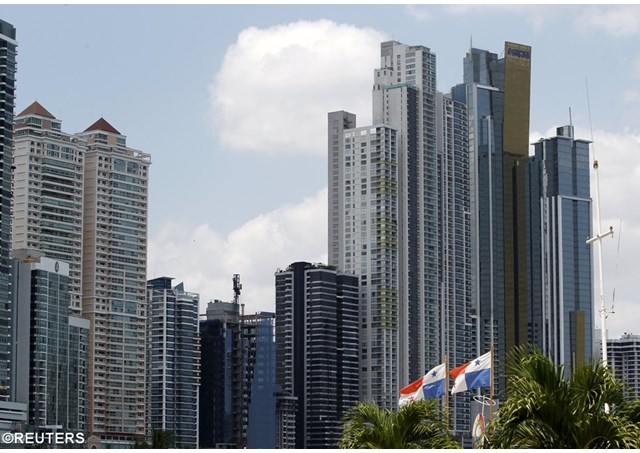 (Vatican Radio) Transparency International, the anti-corruption NGO, is calling for immediate action by world leaders to outlaw secret and anonymous companies. The renewed appeal came after the "Panama Papers," a massive leak of financial documents, revealed the offshore holdings of 140 politicians and public officials, including 12 current and former world leaders, who used more than 214,000 of these tax havens to hide their wealth. Maximilian Heywood is the Advocacy Coordinator for Transparency International, an organization that campaigns to stop corruption and promote transparency, accountability and integrity across the globe. He told Susy Hodges that he hopes this scandal will put pressure on governments finally to take "real action" to tackle this long-standing problem.
Listen to the interview with Maximilian Heywood, Advocacy Coordinator and expert on financial integrity for Transparency International: 

Heywood says he hoped the revelations revealed by the data leak concerning the financial activities of the Panamanian law firm called Mossack Fonseca will make a big difference in the drive to clamp down on these secret companies and force change. 
"Definitely just the tip of the iceberg"
Asked about the scale of the Panama Papers data leak and what it reveals, Heywood said he is convinced that it's "just one small example" of what is occurring on a massive scale in these tax havens around the world. He said an estimated 7 trillion dollars are stashed in offshore tax havens and all this is "enabled by the secrecy" surrounding these offshore companies.
Turning to possible solutions for tackling this problem, Heywood said "a technical solution is really easy" because what is needed is for "every country" to have "a public register or list of who owns each company."
Unfortunately, as he went on to explain, there has not been enough political pressure, enough (political) will to turn these recommendations into action." When asked why that was, Heywood blamed this reluctance on a "mixture of vested interests and sometimes self-interest" but said he hoped these leaks will now force government leaders "to pay attention and take real action."