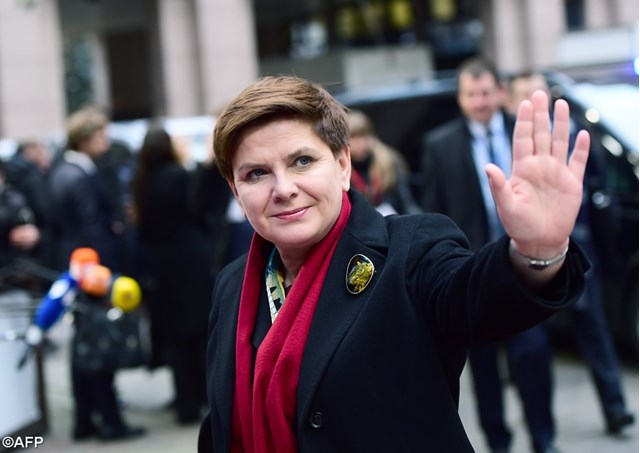 (Vatican Radio) Support appears to be growing for a law that would ban abortion in Poland with the Prime Minister and church leaders pledging to back the proposed legislation. Bishops of Poland's influential Catholic Church plan to convey their pro-life views to the faithful on Sunday.
Listen to Stefan Bos' report:
In an open letter to be read in churches on Sunday, Polish bishops express support for a proposed new anti-abortion law. Their statement urges protection of human life "from conception to natural death."

Under current Polish legislation abortion is only allowed in three cases: When the pregnancy poses a threat to the woman's health or life, if it results from a crime such as incest or rape, or if medics determine that the unborn child has a severe and irreversible handicap or an incurable and life-threatening disease.

However the bishops write "that when it comes to the life of the unborn, we can't remain at the current compromise set out in the law," which was adopted in 1993. The bishops add: "We call on people of goodwill, believers and nonbelievers, to act so as to fully protect the life of the unborn from a legal point of view."

They also note that the life of every person is protected by the fifth of the Ten Commandments in the Bible saying: 'Thou shalt not kill'. 

GOVERNMENT SUPPORT

Poland's prime minister and the powerful leader of its conservative ruling Law and Justice party have both said they would support tougher legislation, in a country where nearly 90 percent of the 38 million population is known to be Catholic. 

And Prime Minister Beata Szydło has called the bishop's letter in support of a ban a clear call for change. She told Polish radio that she wants "a complete ban on abortion".

But she also made clear that this is her "personal opinion and not necessarily that of all members" of her conservative ruling Law and Justice party. Szydło said that if the bill is taken up by parliament, she will not insist that all party members vote in favour of the proposed anti-abortion legislation. "Each of us will be guided by our own conscience."

The proposed legislation is expected to be examined by parliament soon. A new pro-life group "Stop Abortion" is rapidly gathering the necessary 100,000 signatures in support of a vote for the new law.  

The law, tabled by pro-life activists, does not go as far as a total ban but it does call for a tightening of legislation only to allow abortions to save the mother's life. Individuals who perform illegal abortions would also be punished by up to five years in jail, instead of the current maximum of two years.

FEMINIST GROUPS

Feminist groups claim that between 100,000 and 150,000 women either undergo illegal abortions in Poland or turn to clinics abroad. Legal abortions in the country of 38 million people are limited to around 700 to 1,800 per year.

Critics opposing the legislation say Poland currently has already the most stringent abortion laws in Europe.

The debate in European Union member Poland is expected to be closely followed by other EU states including Hungary.

Hungary's new constitution, enacted in 2011, says that human life is protected from the moment of conception, which analysts believe could lead the way to further abortion restrictions.