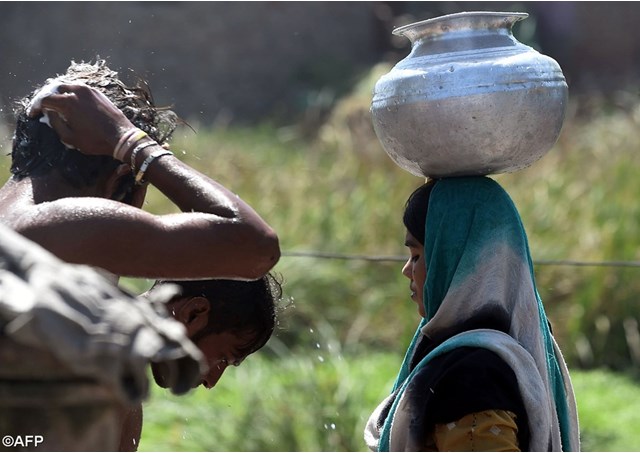 (Vatican Radio) This March 22nd World Water Day is being observed around the globe. This year's theme focuses on the vital role water plays in creating and supporting good quality jobs.
Everyone needs water to survive, but apart from being essential to human life it is also crucial to jobs which is why the United Nations is highlighting the 2016 World Water Day under the theme, "Better Water, Better Jobs.
According to UN statistics, half of the world's workers that is 1.5 billion people, work in water-related sectors, but despite this, it says, many of these workers around the world are not even protected by basic labour rights.
"Take the example of a young women in the Gambia who has to walk for hours everyday to fetch water for her family. That's a job but it's not paid and it's not recognized."
The Director General of the International Labour Organisation Guy Ryder is calling for improved conditions for water workers.
"If the 2030 UN Sustainable Development Agenda is to be success and we are to build together a sustainable future, we must ensure that work in water is decent and that and that the water we all rely on it safe."
Guy Ryder also stresses that the quality and the quantity water has a direct impact on workers lives and health adding that every year over three hundred and forty thousand workers die because of inadequate water supply and sanitation.