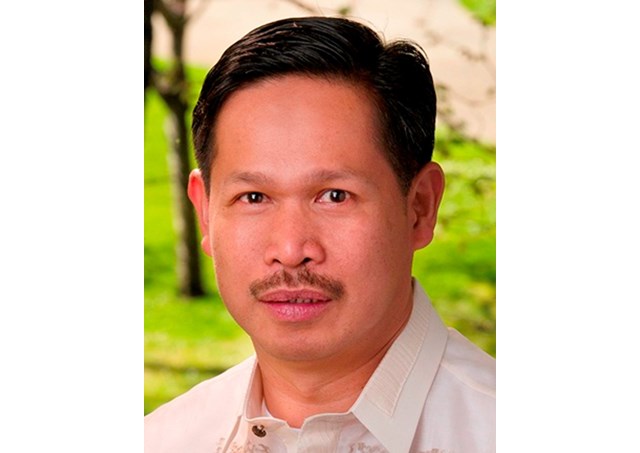 Fr. Edwin Gariguez of Philippines on March 17 was awarded the 'environmental hero' award by the Jesuit-run Xavier University for his battle against a nickel mine to protect Mindoro Island's biodiversity and its indigenous people.
Xavier University bestowed a doctorate in humanities, on Father Edwin Gariguez for his sustained and significant efforts to protect the environment and indigenous peoples.
Father Roberto Yap, university president, said Father Gariguez's ministry is an inspiring response to Pope Francis challenge "to hear both the cry of the earth and the cry of the poor."
"The vocation you have patiently and perseveringly pursued in the peripheries has truly been serving the faith that does justice and ecological stewardship," Father Yap said in his letter to Father Gariguez.
Father Gariguez, executive secretary of Caritas Philippines, received the award during the university's graduation ceremony in Cagayan de Oro City on March 17, where he also delivered the keynote address.
A winner of the Goldman Environmental Prize, the world's largest award for grassroots environmental activists, Fr Gariguez is a prominent figure against indiscriminate large scale mining in the Philippines. He is the Executive Secretary of CBCP-NASSA, the social development, humanitarian and advocacy arm of the Catholic Church in the Philippines.
He is also one of the convenors of Alyansa Tigil Mina, a countrywide coalition of organizations and individuals acting as a watchdog over violations in laws and policies related to the mining industry.  (UCAN)