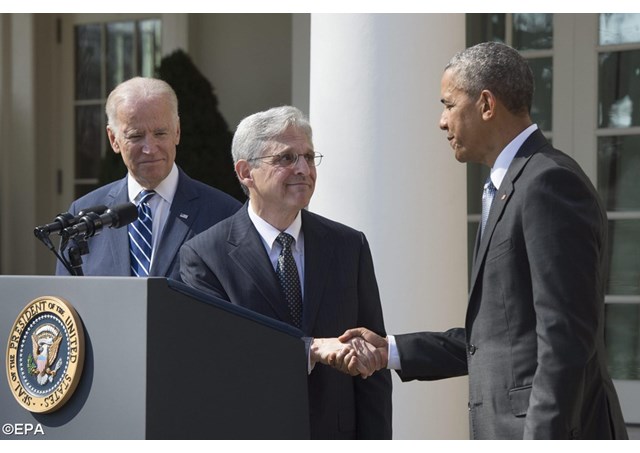 (Vatican Radio)  US President Barack Obama on Wednesday announced federal appeals court judge Merrick Garland as his nomination to the US Supreme Court to replace the late Justice Antonin Scalia who died last month.
Listen to Devin Watkins' report:
Speaking alongside 63-year old Judge Garland in a Rose Garden ceremony, President Obama described him as 'uniquely qualified' for the vacant position on the Supreme Court.
"I've selected a nominee who is widely recognized, not only as one of America's sharpest legal minds, but someone who brings to his work a spirit of decency, modesty,integrity, even-handedness, and excellency. These qualities, and his long commitement to public service, have earned him the respect and admiration from both sides of the aisle. He will ultimately bring that character to bear on the Supreme Court."
Despite Judge Garland's qualities, a major political battle is brewing, as Congressional Republicans have already vowed to block the President's nominee indefinitely.
Mr. Obama called on Congress to do its duty and take a decisive vote on Garland.
"I simply ask Republicans in the Senate to give him a fair hearing and then an up or down vote."
Supreme Court Justice Scalia was a strong conservative and his absence has led to a court that's about equally divided on the political fence. If Merrick Garland is confirmed, he will have the power to tip that balance.