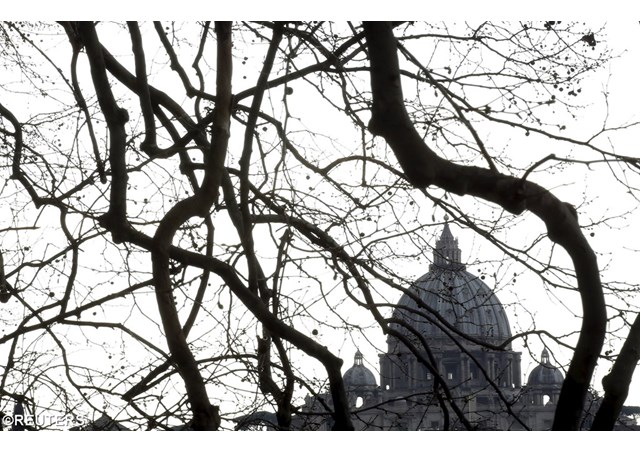 (Vatican Radio) The trial of three former Vatican employees and two journalists resumed this week at the Vatican. The five defendants are charged with acquiring and publishing confidential documents of the Holy See.
Listen to Christopher Wells' report:
Monday's session of the so-called "Vatileaks 2" trial saw testimony from Monsignor Lucio Ángel Vallejo Balda, former secretary of the Prefecture of Economic Affairs, who is accused of giving confidential information to journalists.
Under questioning from the prosecutor and the presiding judge, Monsignor Vallejo Balda admitted to leaking documents and providing email passwords to the journalists. He said he was sometimes asked for documents, and sometimes had offered them spontaneously, but claimed he never handed over hard copies or more important documents.
Referring to witness testimony, the prosecutor, known as the Promoter of Justice, accused Vallejo Balda, with his assistant Nicola Maio and laywoman Francesca Immacolata Chaouqui, of forming a kind of "shadow commission" within the prefecture. He also showed, from conversations on the "Whatsapp" messaging platform, the relationship between Vallejo Balda and journalists Gianluigi Nuzzi and Emiliano Fittipaldi.
In his testimony the cleric maintained that the relationship between Chaouqui and himself was initially one of trust and confidence, but later became one of suspicion. Vallejo Balda said he felt pressured and used by Chaouqui, who has not yet had a chance to testify.
During Monday's hearing, a letter from Chaouqui was introduced into evidence, in which the laywoman requested from Pope Francis a dispensation from the "pontifical secret;" as well as evidence documenting Chaouqui's pregnancy and the risk of complications from appearing in the courtroom.
The court also rejected a request from Nuzzi's lawyer, who had argued that his client had a legitimate excuse for not attending the hearing.
Testimony in the trial will continue on Tuesday.