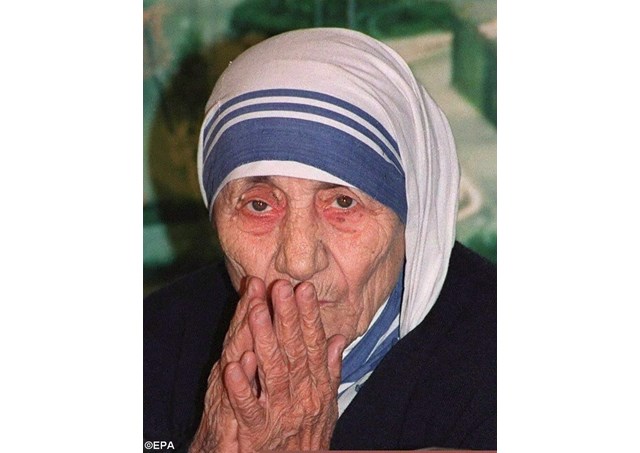 (Vatican Radio) At a public Consistory held on Tuesday, Pope Francis gave his approval for the canonization of five new saints.
Christopher Wells reports:
The Public Ordinary Consistory for the Canonisation of Blesseds began with the celebration of Terce (Midmorning Prayer), presided over by Pope Francis in the Consistory Hall at the Apostolic Palace.
Following the liturgical prayer, the Holy Father announced the upcoming canonization of five new saints, including Blessed Mother Teresa of Kolkata (née Anjezë Gonxhe Bojaxhiu), whose work among the "poorest of the poor" won her worldwide acclaim. Hundreds of Missionaries of Charity, members of the religious order founded by Mother Teresa, are expected to be in Rome for her canonization, set for 4 September 2016.
From Poland, Blessed Stanisłaus of Jesus and Mary (né Jan Papczynski) was a member of the Piarist Order. After leaving the Piarists, Bd Stanisłaus founded the Marians of the Immaculate Conception.
Blessed Maria Elizabeth Hesselblad of Sweden, a convert from Lutheranism, founded a new branch of Bridgettine sisters, dedicated to working and praying for the unity of Scandinavian Christians with the Church. She will be the first Swedish saint in more than 600 years.
The two northern Europeans will be canonized together on Sunday, 5 June, of this year.
The Holy Father also announced the canonization of Blessed José Gabriel del Rosario, from Pope Francis' native Argentina, known as the "gaucho priest." Like the famous Argentinian cattlemen, he travelled on a mule throughout the vast territory of his parish in order to be close to the members of his flock.
He will be canonized on 16 October 2016, along with Blessed José Luis Sánchez del Río of Mexico. Blessed José was just fourteen-years-old when he was martyred by the Mexican government during the Cristeros War, after refusing to deny his Faith.