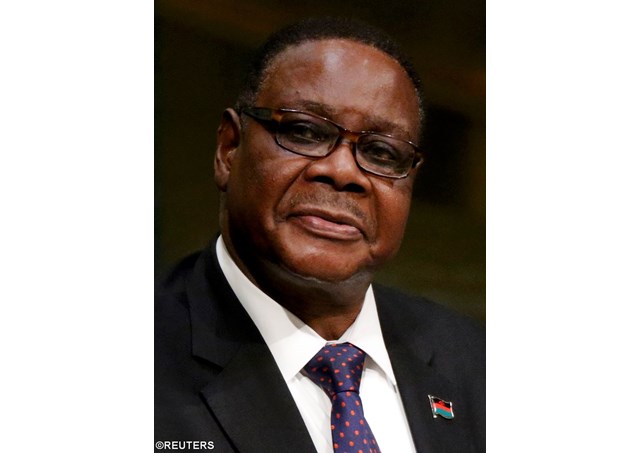 In what Malawian media have described as a " reality check" for President Peter Mutharika's Government, the Catholic Bishops in Malawi have issued a Lenten pastoral statement entitled, "Mercy of God as a Path of Hope." The Bishops have criticised Malawi's Government on a broad range of issues and policies that hurt the majority poor.
The Bishops chastise President Mutharika's government for its lack of visionary leadership and urge Malawians in general to embrace transformative leadership that can change society. In particular, the Bishops decry Malawi's poor public service delivery and lack of fiscal discipline.
"God recommends leadership that is visionary, transformative, empowering, caring, serving, protective, people-centered and obedient to Him," the statement reads. The Bishops add, "As your Pastors, we cannot sit back and watch in the face of shrinking standards or lack of public service delivery, increasing gap between the rich and the poor, lack of fiscal discipline and misplaced priorities in the prevailing tough times which call for tough measures."
The Bishop criticise the Malawi government's preoccupation with what they have termed unrealistic macroeconomic growth indicators that do not not reflect reality on the ground.
 "We continue to be worried by the continuous presentation of unrealistic macroeconomic growth indicators that do not reflect reality on the ground. We are also deeply worried by the bad performance of our economy," the Bishops say.
With as many as 2.8 million people facing the prospects of hunger and food shortages in Malawi, this year, the Bishops voice concern regarding the lack of Maize in the country. The majority of Malawians depend on Maize for their staple food. The rains have been very poor resulting in serious crop loss. Many subsistence farmers who rely on the maize they cultivate are already experiencing serious difficulties in feeding themselves and their families.
"We are deeply concerned about the shortage of maize in the country, the exorbitant prices of the same (staple food) at the parallel markets of vendors due to increased demand," the Bishops note in their pastoral statement that has been well-received by Malawians. The government is yet to officially react to the Bishops' statement.
The document also draws attention to abortions, homosexual relations and "a culture of death."
"We are deeply concerned about new trends in our society that promote a culture of death instead of a culture of life through the abortion campaign. Because of that, the family and the institution of marriage between man and woman are under direct attack from those campaigning for homosexual rights and homosexual unions." The statement says.
The statement makes a link with the Extraordinary Year of Mercy announced by Pope Francis. Quoting Pope Francis, the Bishops say that, "The Jubilee of Mercy offers us a path of hope, reconstruction and new beginning guided by God's mercy and trusting that God is the Father, who never forsakes us."
(Email: engafrica@vatiradio.va)