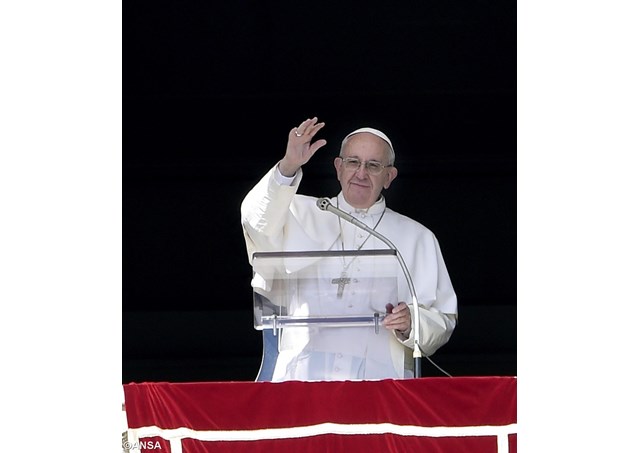 (Vatican Radio) Pope Francis says that the four nuns who were killed in Yemen are modern-day martyrs and victims of indifference.
During his address to the faithful gathered in St. Peter's Square after the Angelus prayer, the Pope prayed for the slain nuns who belonged to Mother Teresa's "Missionaries of Charity" and who were serving in a home for the elderly which was attacked on Friday by gunmen in the city of Aden.
Listen to the report by Linda Bordoni:
Expressing his closeness to the religious Order, he said the nuns "gave their blood for the Church"' and that they were not only victims of the attackers but also of "this indifference of globalization."
The nuns were among 16 people killed during an attack by terrorists who stormed the retirement home.
Pope Francis also praised an ecumenical project to fly refugees to Europe as "a concrete sign of commitment for peace and life."
He described the "pilot" project as a reality that unites solidarity with security allowing the safe transfer of people who are fleeing war and violence, such as the "one hundred refugees who have already arrived in Italy and amongst whom there are minors, sick people, disabled people, war widows with children and elderly people".
The group that arrived in Rome last month represents the first wave of the planned transfer of 1,000 particularly vulnerable refugees from camps in Lebanon, Morocco and Ethiopia.
Pope Francis said he is particularly happy the initiative is an ecumenical one that sees the support of the Community of Saint Egidio, the Federation of Italian Evangelical Churches, the Waldensian and the Methodist Churches. 
Meanwhile, during his catechesis Pope Francis reflected on the parable of the prodigal son saying that God gives us the freedom to make mistakes, but he always welcomes us back to the fold with open arms.
Jesus, he said, teaches us to be merciful just as the Father is, and he warned against pride and arrogance that can derive from feelings of righteousness. That kind of attitude, he said, is evil. The Lord welcomes those who recognize their sinfulness.
The Pope concluded his catechesis saying that God loves us immeasurably and comes towards us with tenderness when we approach Him after having wandered.
"He welcomes us, Pope Francis concluded, and restores our dignity as God's children."