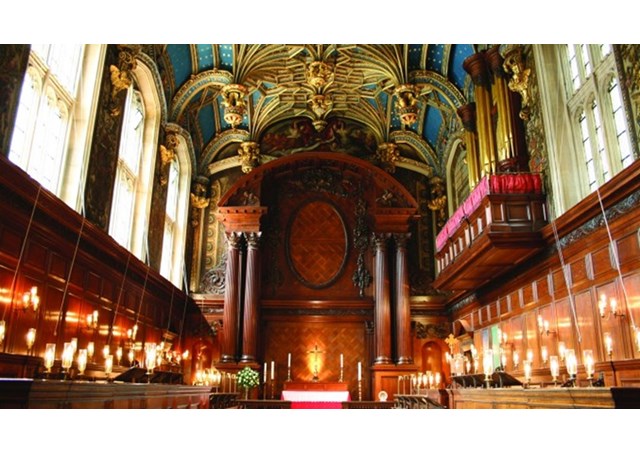 (Vatican Radio) English Cardinal Vincent Nichols will preside at Vespers in the Chapel Royal of Hampton Court Palace on Tuesday, for the first Catholic service to be held there in over 450 years. The Anglican bishop of London Richard Chartres will preach the sermon at the service, which will be preceded by a conversation between the two Church leaders, focusing on the history and unique musical tradition of the Chapel Royal.
World renowned ensemble 'The Sixteen' which specializes in early English polyphonic music, will perform works from the Reformation period, highlighting how – in the cardinal's words - "music can help us rediscover our roots and shared heritage".
Listen to Cardinal Vincent Nichols talking to Philippa Hitchen about the religious, historical and musical significance of this historic event: 

Like much of English history, the cardinal says, this event has a complicated origin. Partly it is inspired by the forthcoming 500th anniversary of the Reformation, partly it stems from a desire to find a fitting setting to explore the music of the period, and partly it is because Bishop Chartres is also Dean of the Chapel Royal at Hampton Court.
Chapel Royal captures 'fluidity' of Reformation period
Cardinal Nichols notes that the music has been chosen to fit the history of the Chapel Royal, featuring composers like Thomas Tallis who "lived through all the turbulence of the Reformation of 1535" and the subsequent decades during which, he says, the situation in England was "quite porous and quite subtle". Tallis and others wrote both Catholic and Anglican music and in many ways, the Cardinal says, "the Chapel Royal captures the fluidity and ambiguity of the age".