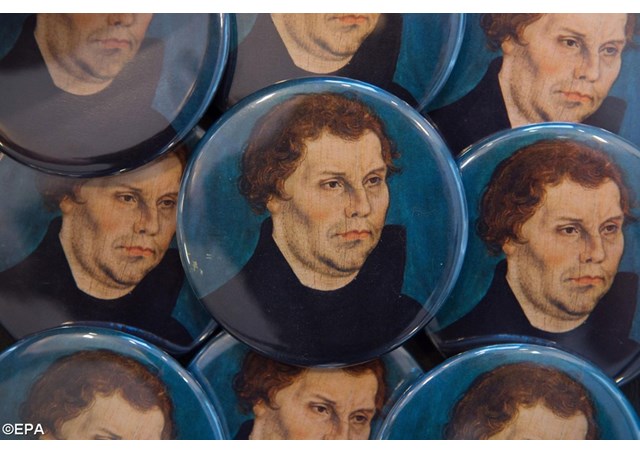 (Vatican Radio) Pope Francis' visit to the Swedish cities of Lund and Malmo at the end of October to take part in a joint commemoration of the start of the Reformation will mark the first time that this event has been celebrated in an ecumenical way.
The Pope and leaders of the World Lutheran Federation will jointly host the events on October 31st in cooperation with the Church of Sweden and the Catholic diocese of Stockholm.
In the past, all major anniversaries of the Reformation have been moments of "conflict and rivalry", according to Bishop Brian Farrell, Secretary of the Pontifical Council for Promoting Christian Unity. He told Philippa Hitchen the event will mark, in a highly symbolic way, the fruits of 50 years of patient dialogue between his Council and the Lutheran World Federation
Bishop Farrell says the Catholic-Lutheran dialogue has made such significant progress because "we've been able to go to the heart of the controversies of the 16th century" and at the same time, develop a new understanding, mutual trust and a real capacity to work together on many projects. The event in Lund, he suggests, comes "almost as a signature at the end of these 50 years and an opening of a new phase of positive dialogue with the Protestant world".
Bishop Farrell says people in the pews are sometimes impatient with the slow progress of theological dialogue, but he adds the "Churches have to be sure that the steps being taken correspond to their innermost treasury of truth".
Reflecting on the gifts that the Reformation brought to the whole Christian world, Bishop Farrell says it's clear that Luther was speaking the truth when he protested against the many abuses in the Church, abuses that the Council of Trent then worked to correct. In the struggles and conflicts that followed the Reformation, he says, the two sides hardened in rejection of the other "so that the idea that Luther was right" about certain things was lost.