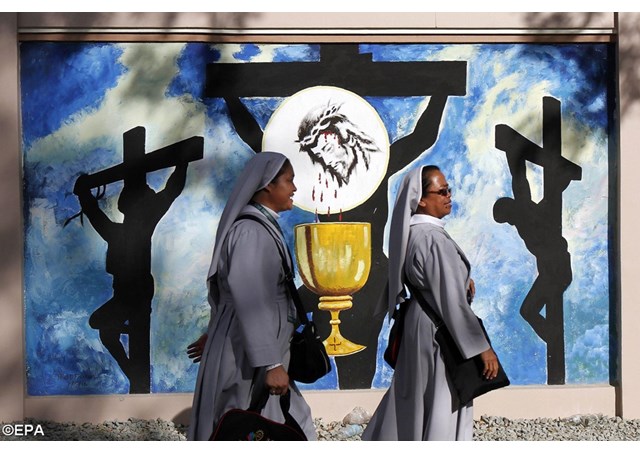 (Vatican Radio) The representative of Pope Francis to the 51st International Eucharistic Congress called the widespread malnutrition and starvation in the world a "mass genocide."
Cardinal Charles Bo of Yangon, Myanmar, was speaking on Sunday at the opening Mass of the event in Cebu, Philippines.
"This calls for a commitment to a world of justice," Cardinal Bo said. "The Eucharist calls for a third world war, a third world war against poverty … a third world war against a world that produces more weapons while more than half a billion don't have enough food."
Cardinal Bo called the Eucharist a "beacon of human dignity" for the poor.
"No other religion elevates the poor to this level," he said.
Cardinal Bo also called abortion, euthanasia, and the death penalty "enemies of the Eucharist."
Pope Francis gave a Book of the Gospels as a gift for the International Eucharistic Congress. It was presented by Archbishop Piero Marini, the President of the Pontifical Committee for International Eucharistic Congresses.