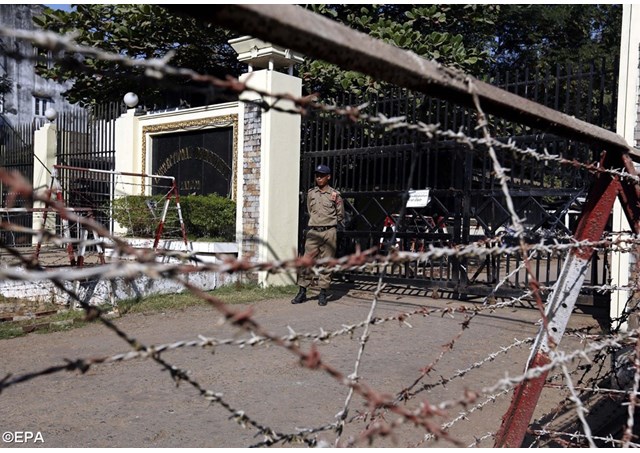 (Vatican Radio) Despite the release of 52 political prisoners this week, some estimates suggest that more than 500 political prisoners languish in Burmese prisons. And while some prisoners come out, others go in. One man was sentenced just this week to 6 months imprisonment for a post on social media which he denies making.
Listen to Alexander MacDonald's interview with Mark Farmaner, Director of Burma Campaign UK:
The list goes on. One of the leaders of the pro-democracy uprising in 2007 was arrested and is in jail for what Farmaner calls "clearly political reasons." Mark Farmaner of Burma Campaign UK is working to draw attention to the plight of these prisoners.
"We're concerned that there are political prisoners at all, 5 years after a so-called reform process was begun," said Farmaner. 50 political prisoners are currently incarcerated and approximately 500 are awaiting trial. Among the many problems, friends and families have no access to the prisons and it is very difficult to find out information on those detained, especially in remote areas. "The total," says Farmaner, "could be in the high hundreds. We just don't know. There has been no effort by the government or the international community to find out."
When asked whether the situation should improve after the National League for Democracy won a landslide election last year under the leadership of Aung San Suu Kyi, Farmaner says that the new government will still need to share power with the military which will control the police force, security services and prisons. "But the new government should be able to order the release of prisoners," he said, "and repeal some of the laws that are used to jail those prisoners."
Burma UK, with other organizations around the world, is calling for the formation of a comprehensive review committee which can investigate suspected cases of people being jailed for political, religious or ethnic identity, ensure their release and have them compensated.