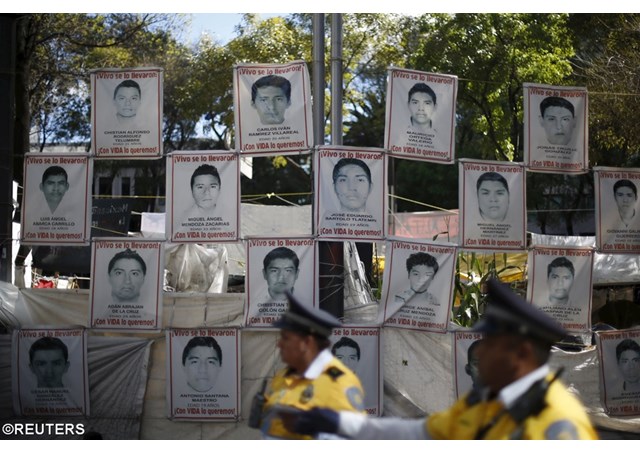 (Vatican Radio) A book just unveiled by 52 Mexican authors about the massacre of 43 student teachers, has been created as a memorial, with a message urging Mexico and the World to remember the tragedy and not to be indifferent.
Listen to James Blears' report:
The book, entitled Los Cuarenta tres, ("The Forty-three") was launched at Amauta University to a hushed audience of students. Those who were murdered were also students who had dared to protest about their chosen vocation. It cost them their lives.
Samuel Segura, one of the panel and also one of the authors, says the book is intended to stimulate a collective and lasting memory of an absolute tragedy.
The victims were were handed over to gangsters by the municipal police and were never seen again.  An independent investigation is underway to locate their remains. More than 113 people have been arrested in the incident, principally among them José Luis Abarca Velázquez and his wife María de los Ángeles Pineda Villa who are accused of masterminding the abduction.