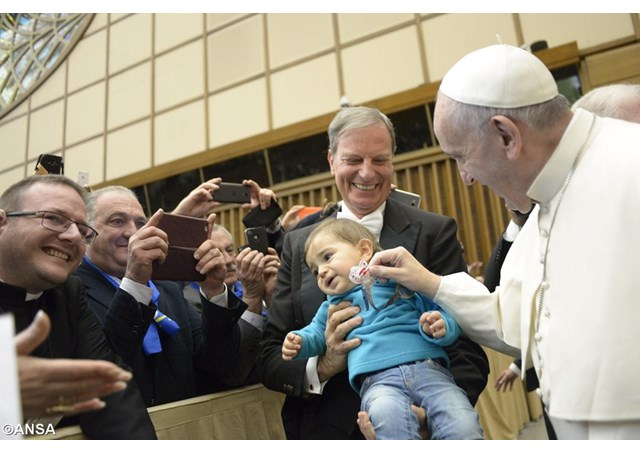 (Vatican Radio)  A Jesuit publishing house in the United States is set to release a new children's book in February, entitled "Dear Pope Francis".
The volume, published by Loyola Press (Italian title "L'amore prima del mondo"), contains the Holy Father's responses to letters written by children from around the world.
What did God do before creating the world? "God loved."
Why do my parents fight sometimes? "They are human."
These are some of the questions put to Pope Francis by children between the ages of 6-13 from 26 countries, including Albania, China, Nigeria, and the Philippines.
Fr. Antonio Spadaro, SJ, director of 'La Civiltà Cattolica', met with the pope at the Casa Santa Marta several times during the last months, giving the Holy Father a chance to respond to the children's letters spontaneously.
"These are hard questions," Pope Francis said, smiling.
The drawings and questions of 31 children were chosen for the book, which will be presented to the Holy Father by several of the children who wrote the letters on 22 February.
Dear Pope Francis hits shelves in Italy on 25 February 2016, and on 1 March in the rest of the world.
It comes just after the release of the Holy Father's book The Name of God is Mercy.