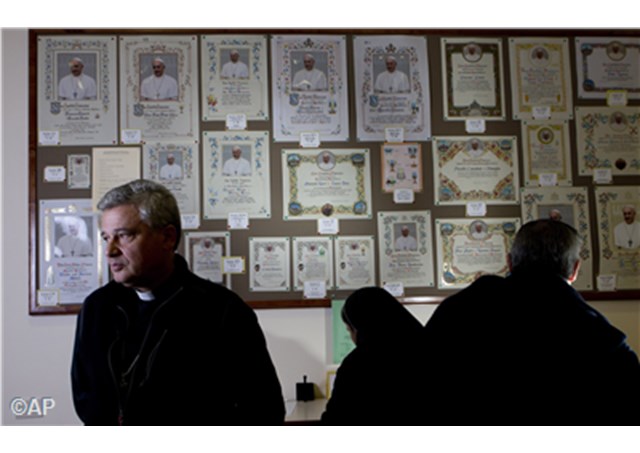 (Vatican Radio) Two refugee families are now being hosted by the two parishes of the Vatican, in response to the September 6, 2015, Angelus appeal of Pope Francis for every parish in Europe to welcome a family of refugees.
The parish of Sant'Anna has provided a nearby apartment for a Christian Syrian family, consisting of the parents and two children.
The parish of St. Peter's Basilica has provided an apartment for an Eritrean family consisting of a mother and her five children: Three of whom are already in Italy, and two others who are still in a refugee camp in Ethiopia, although they are expected to be reunited in the coming weeks. Another woman and her child also live in the apartment.
The parishes were assisted in the process by the Almoner of His Holiness, Archbishop Konrad Krajewski, and the Sant'Egidio Community.
Pope Francis met briefly with the Syrian family shortly after they moved into their apartment in September.