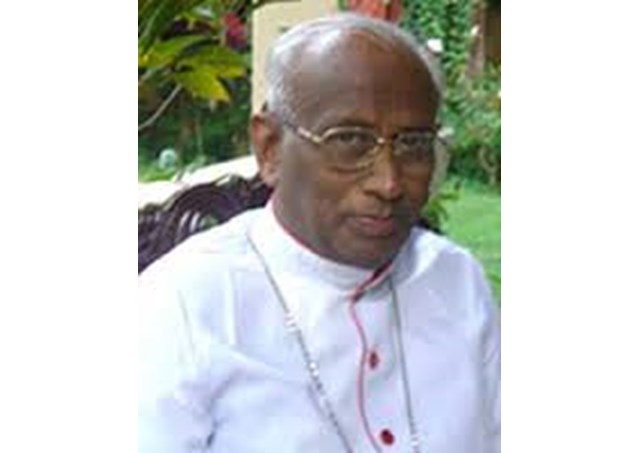 The Holy Father has accepted the resignation presented by Msgr. Joseph Rayappu, from the pastoral care of the Diocese of Mannar, in Sri Lanka, in accordance with canon 401 § 1 of the Code of Canon Law and has appointed Msgr. Joseph Kingsley Swampillai retired bishop of Trincopmalee, as Apostolic Administrator of the diocese of Mannar, Sri Lanka. 
Msgr. Joseph Swampillai was born on 9 Dec 1936 and ordained a priest on 20 Dec 1961.  On 17 March 1983 he was appointed the Bishop of Trincomalee- Batticaloa diocese.   July 3, 2012 he was appointed the bishop of Trincomalee when the new diocese of Batticaloa was formed.  June 3, 2015 at the age of 78 his resignation was accepted from the pastoral care of the diocese of Trincomalee.  He was a bishop for 32 years. 
The Diocese of Mannar was erected in 1981 which covers an area of 3,998 sq. kilometers.  It has 34 parishes.