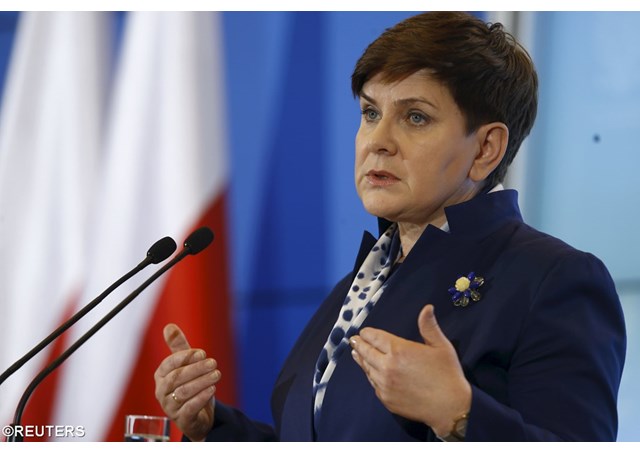 (Vatican Radio) The European Commission, the EU's executive, has opened an inquiry into whether new Polish laws break European Union democracy rules. The procedure comes amid EU concerns that recently adopted legislation limits press freedom and reduces the power of the country's top court.
Listen to the report by Stefan Bos: 

European Commission Vice-President Frans Timmermans announced Wednesday that his executive will carry out a preliminary assessment of the state of democracy in Poland amid wider worries that eastern Europe is slipping back into its authoritarian past. 
This is the first step in what is known as the EU's rule of law mechanism, an extensive procedure that could ultimately lead to suspending Poland's voting rights in the 28 nation-EU. 
The procedure comes shortly after Poland's President Andrzej Duda approved controversial laws enabling the recently elected right-wing Law and Justice party-led government to appoint and dismiss the heads of public radio and television and choose judges for Poland's constitutional court.
DEMOCRATIC CREDENTIALS?
Timmermans made clear that the European Commission is launching the procedure amid questions over the current government's democratic credentials. "We are taking this step in light of the information that is currently available to us. In particular the fact the binding ruling by the constitutional court are currently not respected which I think is a serious matter in any rule of law dominated state. I am also conscious of the recent reforms of the media law which raises serious pertaining to freedom and pluralism of the media," he said. 
"I would like to recall that the rule of law as defined in the rule of law framework requires the respect for democracy and for fundamental rights and that there can be no democracy and respect for fundamental rights without respect for the rule of law and vice versa," Timmermans added.   
   
But Polish Prime Minister Beata Szydlo has denied that her government has violated democratic norms while another official called the criticism "beyond proportions" and said the Commission "risks being perceived as not impartial". 
And Hungary, which has come under similar EU criticism, has already threatened to use its veto to prevent any punitive measures against Poland.