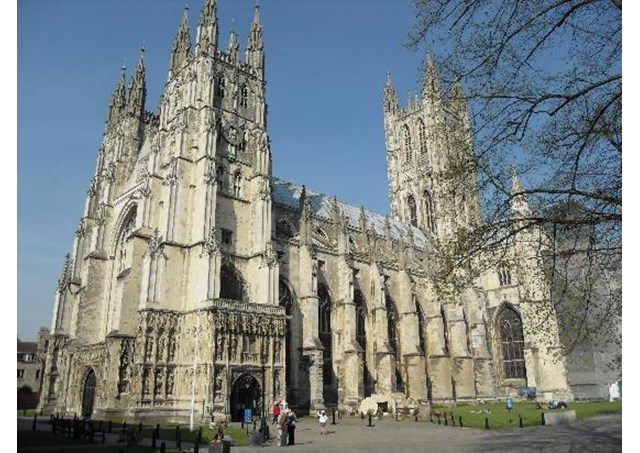 (Vatican Radio) Anglican leaders from around the world on Tuesday conclude the second day of a meeting in Canterbury focused on healing divisions within the global communion.
Philippa Hitchen takes a closer look: 

Primates from all the 38 Anglican provinces, are attending the five day, closed door meeting in Canterbury Cathedral . They're joined by the head of the Anglican Church in North America, established in 2009 in protest against what its founders saw as increasingly liberal teachings and practice within the Episcopalian tradition in Canada and the United States.
Also addressing the meeting is Templeton Prize winner Jean Vanier, the 86 year old Catholic founder of the Arche communities for people living with disabilities.
Despite fervid media speculation of a walk out by some bishops on the first day of the meeting, the participants gathered for a public evensong service on Monday, accompanied by young people from the new religious community of St Anselm, launched by the Archbishop of Canterbury Justin Welby at his London headquarters of Lambeth Palace last year.
Informal sources said during the first working session of the meeting the bishops focused on setting their agenda and listened to an address by Archbishop Welby on the history and  key issues facing the Communion.
Ahead of the historic encounter, the Anglican leader asked people of faith to pray for the bishops so that they may be able to discern the will of God, despite the difficulties which challenge not only Christians but all of us in today's world
 "What I would ask people to pray for more than anything else is wisdom and love. That the love of Christ for each of us, for each of us who are sinners, each of us who fail, will so overwhelm us that we are able to love each other as we should. And wisdom that we may know the call and purpose of God and in love and wisdom serve his world in the way he calls us to."
The meeting in Canterbury is scheduled to conclude on Saturday January 16th. You can find further details on the website www.primates2016.org