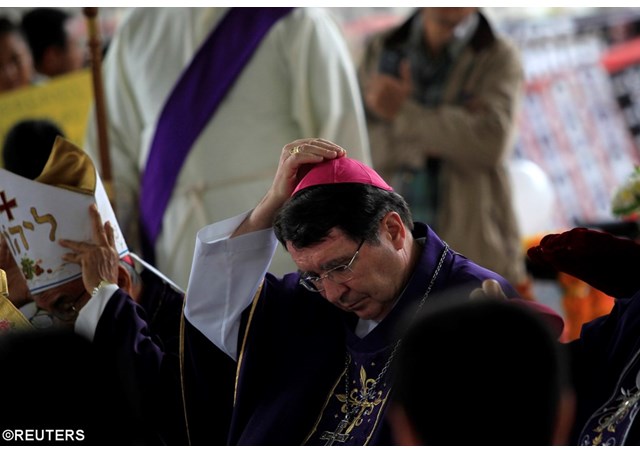 (Vatican Radio)  Archbishop Christophe Pierre, Apostolic Nuncio to Mexico, said Pope Francis desires to 'share the life of the Mexican people' and to be close to the Virgin of Guadalupe during his upcoming Apostolic Journey to Mexico (12-17 February).
In an interview with Noticias MVS, Archbishop Pierre spoke about the reasons for the Holy Father's visit, reminding people to expect the unexpected. 
"The Pope is coming to share the life of the Mexican people," the Nuncio said. "He doesn't pretend to resolve the problems which touch all Mexicans, to make their life easier. I think that is important to say. That is the responsibility of all, politicians and non-politicians alike."
"He desires to partake in the people's reality, that is what he told me. He desires a simple, straightforward encounter.  He knows very well the fervor of the Mexican people. He is very spontaneous and he will surely give us some surprises of which we are not yet aware. Much space must be given to these surprises," he said.
Archbishop Pierre concluded, saying "This is not the first time a Pope goes to the border or addresses the problems which affect Mexicans. The Holy Father wanted to visit the country from border to border and to meet with people who are living through difficult situations. These are problems which affect all, such as migration and poverty."