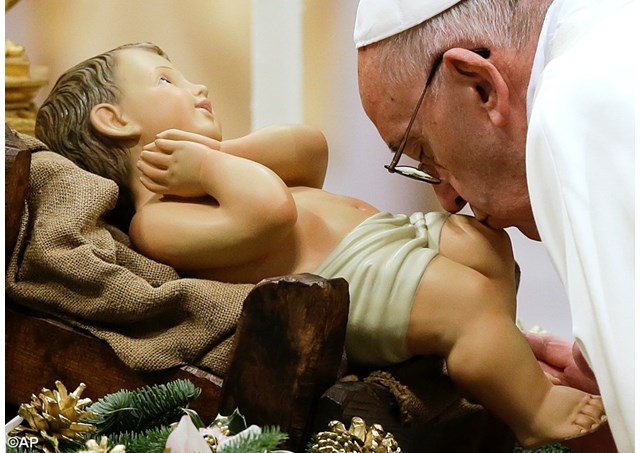 "Az irgalmasság élővé és láthatóvá lett a Názáreti Jézusban."
La misericordia è divenuta viva e visibile in Gesù di Nazareth. 
In Jesus of Nazareth, mercy has appeared and lives.  
La misericordia se ha vuelto viva y visible en Jesús de Nazaret.
La miséricorde est devenue vivante et visible en Jésus de Nazareth.
A misericórdia fez-se viva e visível em Jesus de Nazaré.
In Jesus von Nazareth ist die Barmherzigkeit lebendig und sichtbar geworden.
Viva facta est misericordia et visibilis in Iesu Nazareno.
لقد أصبحت الرحمة حيّة ومنظورة في يسوع الناصري (وجه الرحمة