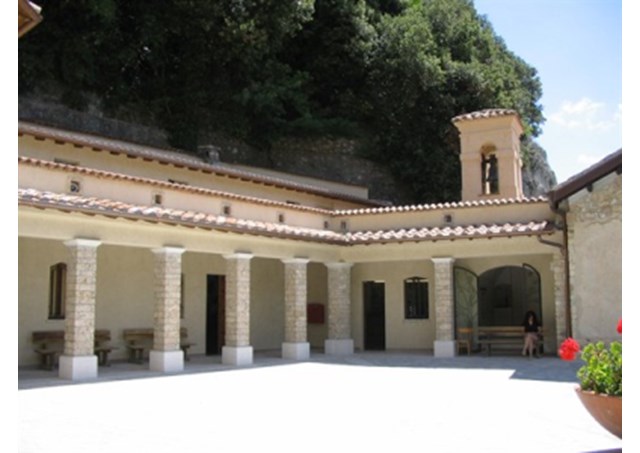 (Vatican Radio)  Pope Francis made a private visit to the Italian hilltown of Greccio in the Lazio region north of Rome on Monday afternoon, where he met with the local Franciscan community.
The town is well known as the place where, in December 1223, St. Francis set up the first crib scene, using local animals and a carved image of the Christ Child in a manger to recreate the events of Our Lord's birth in Bethlehem.
The tradition continues in the same hillside cave which has become a popular local shrine, and visitors can also see the monastic cell in the nearby convent where St Francis slept.
During the brief visit Pope Francis spent a few moments in silent prayer at the shrine, visited the adjacent Church and had lunch with the local bishop Domenico Pompili. He also greeted a group of some 70 young people who were taking part in a pilgrimage to Greccio.