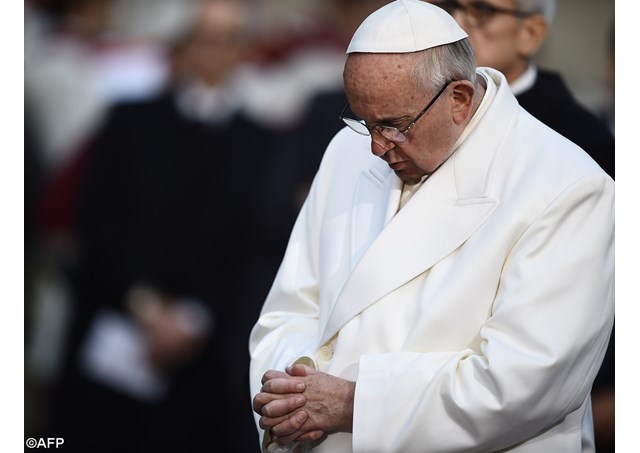 (Vatican Radio)  From Wednesday January 6th, the traditional monthly prayer intentions of Pope Francis will be available on video, thanks to a new initiative launched by the worldwide Apostleship of Prayer.
Listen to Seàn-Patrick Lovett's report:
This month the Apostleship of Prayer, set up in 1844 by a group of Jesuit seminarians in France, is also launching a new international website and app aimed at facilitating collaboration and sharing of resources between teams from the Pope's Worldwide Prayer Network.
The production of a video with Pope Francis sharing his monthly prayer intentions has been been managed in collaboration with the Vatican Television Centre.
The video, in 10 languages, will be available on YouTube as well as on social media sites including Facebook, Twitter and Instagram, encouraging people all over the world to pray with the Pope each month.
The first video will feature the Pope's prayer intention for January: "That sincere dialogue among men and women of different faiths may produce the fruits of peace and justice".