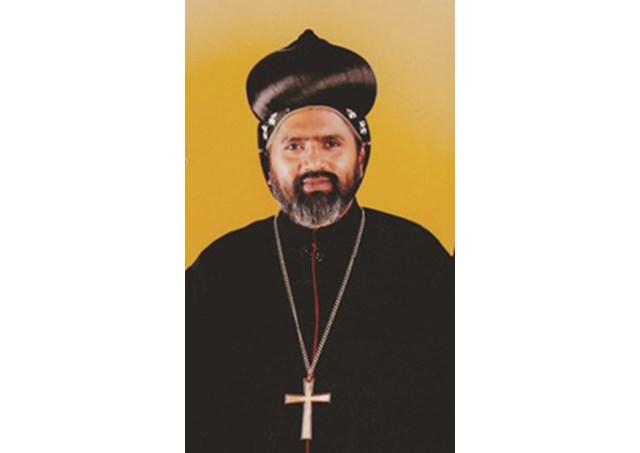 (Vatican Radio)  Pope Francis on Monday erected the Syro-Malankara Eparchy of St. Mary, Queen of Peace, of the United States and Canada, nominating Bishop Thomas Mar Eusebius Naickamparambil as its first Bishop.
The Eparchy consists of 11,500 faithful, especially in the US states of Illinois, Texas, Michigan, Florida, New York, and Washington, D.C., served by 19 priests in 19 parishes or missions.  Three women religious Institutes also operate within the Eparchy's territory.
The Eparchy's seat will be at St. Vincent de Paul Malankara Catholic Cathedral in Elmont, New York.
Curriculum vitae
Bishop Thomas Mar Eusebius Naickamparambil was born in Mylapra in the Major Archieparchy of Trivandrum on 6 June 1961 and ordained a priest on 29 December 1986.
After completing his studies in Philosophy and Theology at Jnanadeepa in Poona, Bishop Mar Eusebius obtained his Doctorate in Philosophy in Rome. 
On 14 July 2010 Pope Benedict XVI nominated him Titular Bishop of Lares and the first Exarch of the Exarchate for the Syro-Malankara Catholic Church in the USA and Apostolic Visitator to Canada and Europe.
Cardinal Leonardo Sandri, Prefect of the Congregation for the Eastern Churches, recently called the Syro-Malankara Catholic Church 'a bridge to unity'.