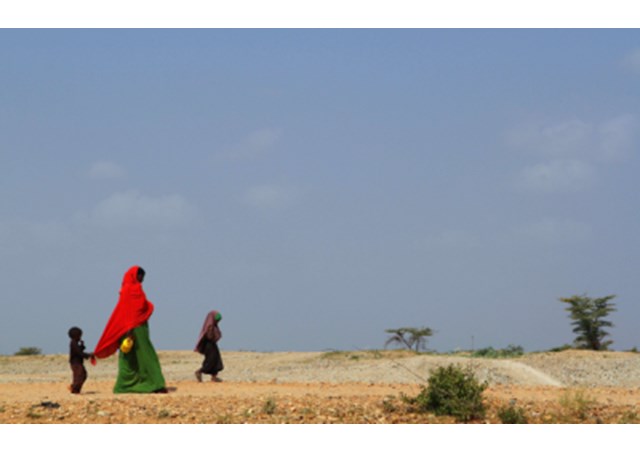 (Vatican Radio) The international aid agency Oxfam has warned that this year's very strong El Niño weather phenomenon will impact the lives of millions of people because of droughts and floods. The current El Niño has been linked to a number of floods and droughts occurring in different areas of the world and also to unusually warm conditions in the northern hemisphere.
Some parts of eastern and southern Africa are grappling with their worst droughts in decades and the humanitarian impact of the ongoing El Niño phenomenon is a source of great concern for aid agencies. Susy Hodges spoke to Oxfam Great Britain's Humanitarian Director Jane Cockin and asked about their concerns.
Listen to the interview with Oxfam GB's Humanitarian director Jane Cockin:
Speaking about Oxfam's concern for the current El Niño phenomenon, Jane Cockin explained that "although we've been seeing El Niño events for as long as records have begun, this year is definitely a super El Niño and that means it's going to have a major impact on millions of people across Central America, large parts of Africa, and parts of Asia and the Pacific as well".
"We think", she said, "that the numbers of people who are going to be affected will be greatest in East Africa and Southern Africa, but there will also be millions of people in places like Guatemala, El Salvador, and Honduras. Papua New Guinea, and several of the Pacific islands are already experiencing severe droughts as a result of El Niño."
Touching on how this event will affect people's lives, Ms. Cockin said "Ethiopia, for example, is already experiencing a major drought and the drought itself could be as bad as the one we saw in 1985, although people's ability to cope with it is definitely better than 30 years ago."
When asked how the international community could come together to mitigate the effects of the El Niño weather event, she said the good news of the situation is that "in many places the impact of El Niño will not be at its most intense until next February, March, April. So it's still possible to support people to look after what harvests they've been able to reap, and also to prepare to improve water supplies and improve their livelihood now, so that the impact of El Niño need not be as catastrophic as it could be."