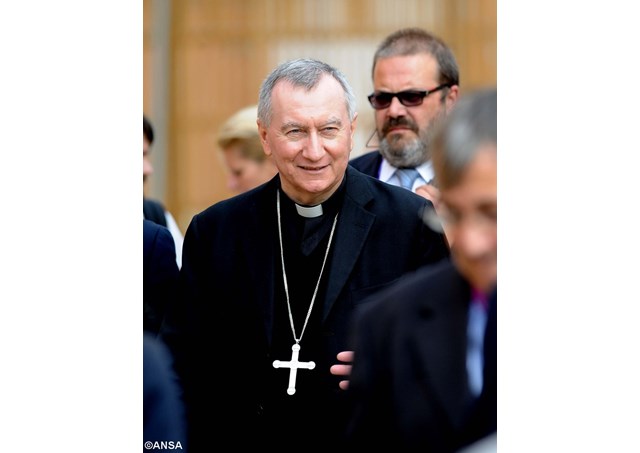 (Vatican Radio) The Cardinal Secretary of State, Pietro Parolin, said on Tuesday the Church cannot abandon those who are involved in the "spiral of drugs."
Cardinal Parolin was celebrating Mass at the Italian Centre of Solidarity Don Mario Picchi in Rome, marking the Jubilee of Mercy.  Those at the Mass were being treated for drug addiction, accompanied by their families, as well as many who have overcome their dependency.
"We cannot limit ourselves to the work of recovery," he said. "We have to work on prevention. We have here before us the example of many young people who, eager to escape drug addiction, are committed to rebuilding their lives. It is an incentive to look ahead with faith."
Cardinal Parolin said faith in Christ can help them in their recovery.
"Your lives, with scars that speak of suffering and pain, but they also recount the resurrection of Christ that takes place within you," he said. "You are now resurrected with Jesus to new life, and you agree, like the disciples of Emmaus, to walk forever with the Master along the roads of your lives not falling into the same mistakes. In doing this you are not alone, and you can count on the help of the Lord and the closeness of so many friends and fellow travelers."
During his homily, Cardinal Parolin said the Church "cannot remain silent" in the face of the drugs crisis, and reiterated the position of Pope Francis that drugs are "an evil" and we "cannot compromise" on the issue, along with noting the legalization of so-called "soft drugs" has not had the desired effect of limiting their damage.
"In recent years, unfortunately, the range of addictions has kept on expanding more and more," added Cardinal  Parolin, mentioning compulsive addictions to surfing the Internet, shopping, gambling, food and sex.
Cardinal Parolin also thanked the Italian Centre of Solidarity Don Mario Picchi for their work in welcoming refugees, and helping the elderly, the sick, and at-risk fathers. He encouraged them in their fight against what Pope Francis calls "a culture of waste."