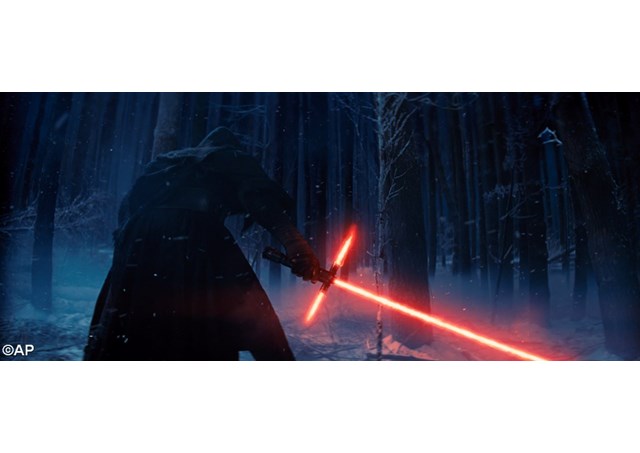 (Vatican Radio) The newest edition of the Star Wars franchise has broken box office records, and made over $517 million after its first weekend of release. Star Wars: The Force Awakens is the first movie in the series since Disney bought the franchise, and the first made without the oversight of George Lucas.
Although getting mostly positive reviews, especially when compared to the much-maligned prequels, not every outlet has been impressed with new film: The Vatican newspaper - L'Osservatore Romano - called it "confused and hazy."
The review said new director J.J. Abrams' direction has only one merit: "To show, by contrast, how the direction of the previous films was elegant, balanced and, above all, appropriate."
It also said the film is not a proper sequel, but more of reboot. "Not a classy reboot however, like Nolan's Batman, but a twisted update which fits today's tastes and a public more accustomed to sitting in front of a computer than in a cinema," the review said, adding the film seems to derive its influence from the "sloppiest current action films derived from the world of videogames."
The review also complains about an abuse of close-ups, and even faults the "much-publicized" return to in-camera effects, saying they are "often anonymous and lacking in dramatic value."
The newspaper went on to say Star Wars: The Force Awakens "fails most spectacularly" in its representation of evil.
"Darth Vader and above all the Emperor Palpatine were two of the most effective villains in [the sci-fi] genre of American cinema."
The new film's villain, the Darth Vader-inspired Kylo Ren, is called "insipid;" while Supreme Leader Snoke - the Emperor Palpatine-like character, is called "the most serious defect of the film," with his representation described as "awkward and tacky."
The review states the film "overdoes the darkness," making it lose its effect.