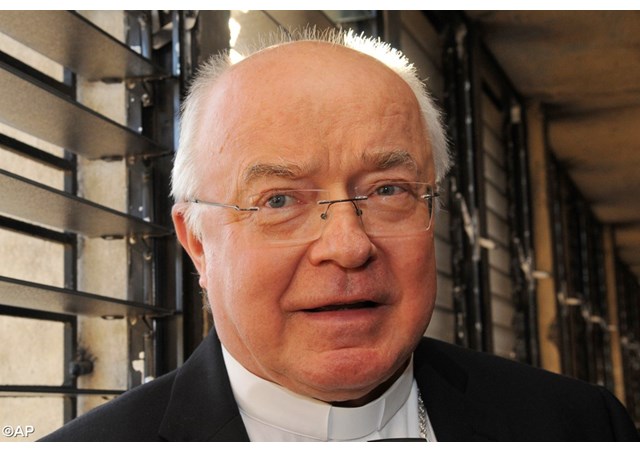 (Vatican Radio) The Vatican said on Friday that an autopsy has confirmed that its former Apostolic Nuncio to the Dominican Republic died from a heart attack.
A statement released by the Holy See's Press Office said the autopsy on Jozef Wesolowski was conducted by a team of coroners named by the Vatican prosecutor, in accordance with international guidelines and protocols.
The statement said the toxicology tests confirmed that the former envoy died a natural death ``excluding any other external causes.''
The Polish-born former Nuncio was found dead in his Vatican apartment last August as he was awaiting trial in a Vatican court on charges of sexually abusing minors in Santo Domingo and possessing child pornographic material on his computer.