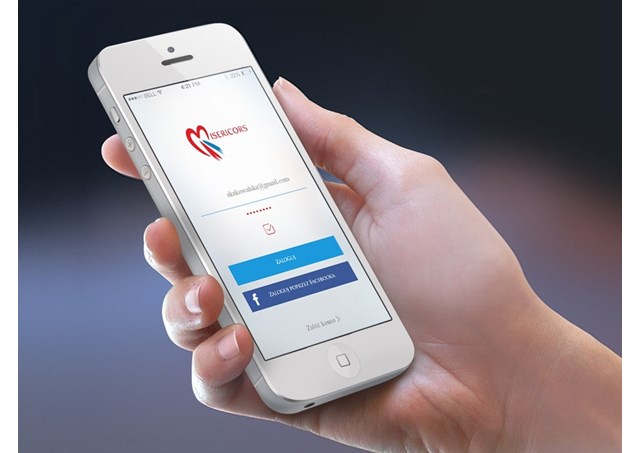 (Vatican Radio) The Church in Poland has submitted a Mobile App to the Pontifical Council for the New Evangelization to help people live out the Jubilee Year of Mercy. The App – called Misericors – was given to the Council on Thursday, as a "birthday gift" for Pope Francis.
The Misericors App is interactive, and helps the users to practice mercy in their daily lives, as well as spurring them to personal and community prayer.
"Misericors is an interactive application for our smartphone – in the Polish language, but also in 8 other languages…English, German, French and son" said Father Józef Kloch.
Listen to Father Józef Kloch discuss the Misericors App:
"It is our answer to what I should do as a…simple person, what I can do for other people," he told Vatican Radio.
"What is very interesting about this application is interaction," Father Kloch continued. "It means I can write what I will do in this week, how I can be 'misericors': How I can be good for other people."
The App has a special focus on the Divine Mercy devotion, helping people to pray the Chaplet of the Divine Mercy, and providing excerpts of the Diary of Sister Faustina Kowalska – the "Servant Saint of the Divine Mercy" – each day.
The President of the Pontifical Council for the Laity, Cardinal Stanislaw Rylko, said the  Misericors App will be an extraordinary tool to help prepare for the 2016 World Youth Day in Krakow.