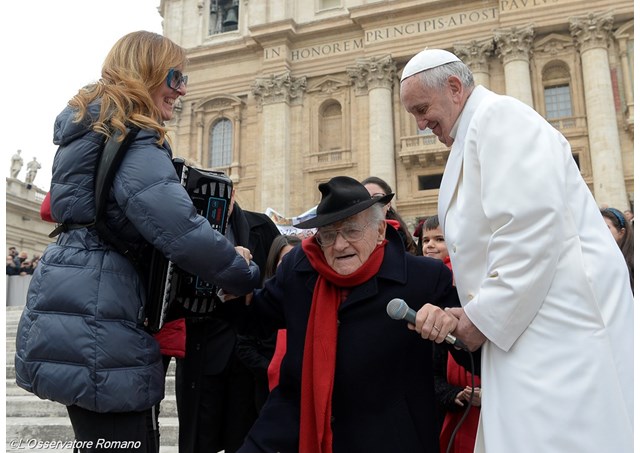 (Vatican Radio) Italian singer Teddy Reno performed a song he wrote especially for Pope Francis after the general audience on Wednesday.
The 89-year-old artist stood next to the Pope for the performance, and then dropped to his knees at the end. Pope Francis helped him up to applause.
Reno and his wife, Rita Pavone, had a private audience with Pope Francis last year, where they discussed Argentinian music, and even sang football songs together.