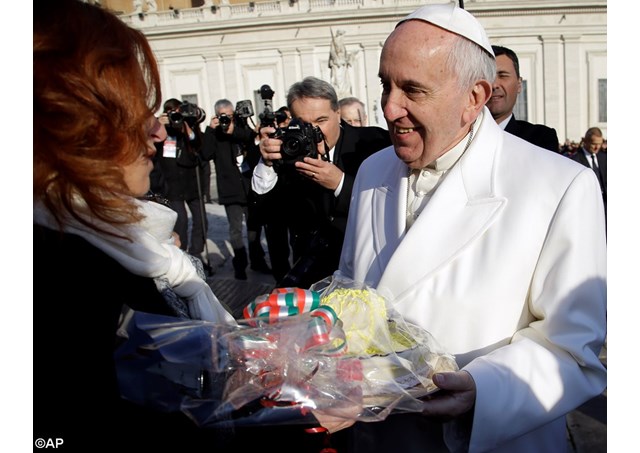 (Vatican Radio) Pope Francis received a birthday cake from Mexican journalist Valentina Alazraki during his weekly general audience on Wednesday. The cake was shaped like a Mexican sombrero, and was presented to the Holy Father a day before he turns 79-years-old.
Alazraki posted a picture of the cake on Twitter, and said it was given "in the name of Mexico, who await you."
Pope Francis will make his first apostolic trip to Mexico from 12-18 February 2016.