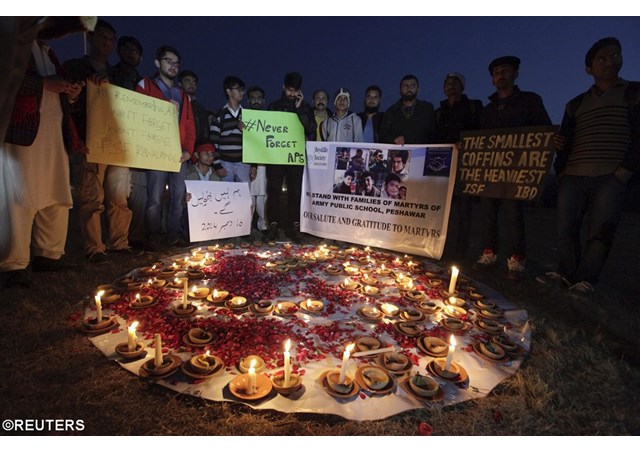 (Vatican Radio) Pakistan on Wednesday marked  the first anniversary of  last year's Taliban attack on a school that killed over 150 people, 144 of them schoolchildren, in Peshawar.
"Those who have families, who have lost their children, they will never forget this event," said Bishop Rufin Anthony, the Bishop of Islamabad-Rawalpindi.
Listen to the interview with Bishop Anthony:
He told Vatican Radio there is "continuous mourning for the parents, especially the mothers of these children."
Various public and private organizations held rallies across Pakistan to commemorate the tragedy and show solidarity in the fight against Islamic militants.
"Everybody felt sorrowful and depressed because of this…the schools are closed to remember that day, and also to mourn," Bishop Anthony said.
He said the Church is preaching peace, especially in the season leading to Christmas.
"Peace is not something we can buy from the bazaar, we have to merit this peace," Bishop Anthony continued.  "We have to clean up our interior self, then only can that peace be in the person himself, and give that peace to others."