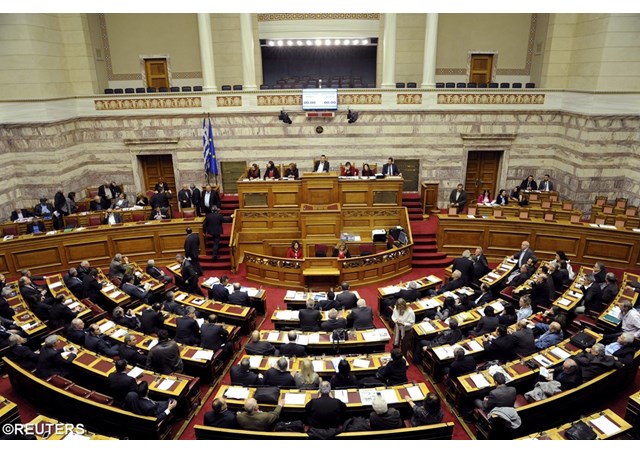 (Vatican Radio)  The Greek Parliament Tuesday night passed a politically-unpopular batch of austerity measures in the eventual hope of meeting the conditions for a cut in the intractable national debt.
Listen to John Carr's report:
The vote was a close one – 153 deputies out of a total of 300 in the chamber – exactly corresponding to Prime Minister Alexis Tsipras's slender majority.  Many deputies of his leftwing Syriza party opposed some of the measures, but said they voted for them anyway to keep Tsipras's three-month old government together.
Last night's vote is expected to unlock a couple of billion euros in short-term bailout aid.  But the ultimate aim, say government officials here in Athens, is to get Greece's creditors to approve a cut in the Greek debt that has surged to nearly 200 percent of gdp and is widely believed to be unsustainable.
The measures include more pension cuts and arrangements to sell nonperforming loans to foreign hedge funds – a move that has sparked public fears that unpaid mortgages could result in mass foreclosures. 
Tsipras has said that won't happen, but most Greeks are sceptical nonetheless.