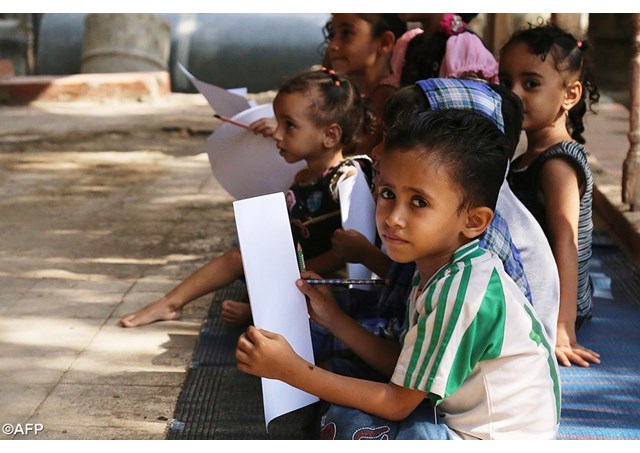 (Vatican Radio) As a seven-day ceasefire came in effect between the warring parties in Yemen, the international charity, Save the Children, said the conflict there had greatly worsened an already dire humanitarian crisis.  The charity says 1.3 million children are acutely malnourished in Yemen and over 300,000 children are one step away from a famine. Susy Hodges spoke to Grant Pritchard, Director of Advocacy and Communications at Save the Children, to find out more details.
Listen to the interview with Grant Pritchard of Save the Children:
A forgotten crisis
Pritchard described the conflict in Yemen with its "devastating consequences" for the nation's population as "a forgotten crisis" and points out that the already dire humanitarian situation there "continues to deteriorate."  He therefore welcomes the temporary ceasefire that can offer a lifeline to the beleaguered Yemeni population, of whom more than 80 percent now depend on humanitarian aid. 
One step away from famine
Prichard notes that over two million people have been displaced internally by Yemen's conflict and 14 million of the nation's population does not get enough to eat on a daily basis.  Children are always the most vulnerable when it comes to malnutrition and Prichard says 1.3 million of Yemeni minors are "acutely malnourished." He warns that out of that number, a third of a million children are just "one step away from famine.