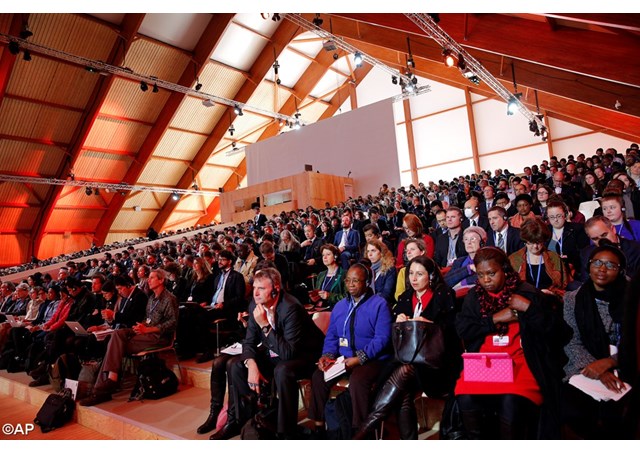 (Vatican Radio) As negotiations come to a close in Paris on climate change, Vatican Radio spoke with Dr Alison Doig of Christian Aid for her impressions on the event. She has been in Paris attending the talks for the past two weeks and is optimistic about what will be achieved in the final agreement.
Listen to the full interview:
The first week of negotiations were difficult, she said, but progress was made when all groups were included in plenary negotiations. Critical issues still include establishing emissions targets and upper limits on warming at between 1.5 and 2 degrees Celsius. Another positive development has been to treat countries on an individual basis instead of as blocks in the category of either rich or developing nations.
A critical issue for developing nations is to find ways of dealing financially with the adverse effects of climate change, especially for those countries unable to adapt.
Finally, she said that the mood brought to the conference by Pope Francis has been "transformative" and "wonderful" especially since the publication of Laudato Sì and that there is a momentum of support from the wider faith community.