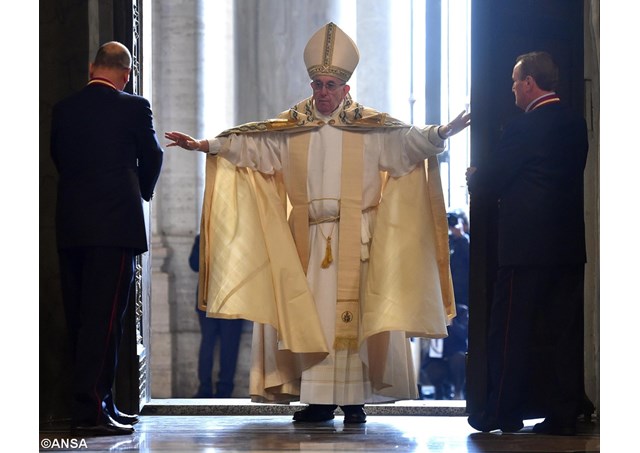 Az Irgalmasság Szentéve hozza el mindenkinek Isten jóságát és gyengédségét!

Che il Giubileo della Misericordia porti a tutti la bontà e la tenerezza di Dio!

Misericordiae Iubilaeum omnibus Dei bonitatem deferat et dulcedinem  Que el Jubileo de la Misericordia traiga a todos la bondad y la ternura de Dios

Niech Jubileusz Miłosierdzia przyniesie wszystkim dobroć i czułość Pana Boga!

May the Jubilee of Mercy bring us all closer to God's goodness and love!

Das Heilige Jahr der Barmherzigkeit möge allen die Güte und Zärtlichkeit Gottes bringen!

Que o Jubileu da Misericórdia traga a todos a bondade e a ternura de Deus!

Que le Jubilé de la Miséricorde apporte à tous la bonté et la tendresse de Dieu!

 

ليحمل يوبيلُ الرحمة للجميع صلاحَ وحنانَ الله!