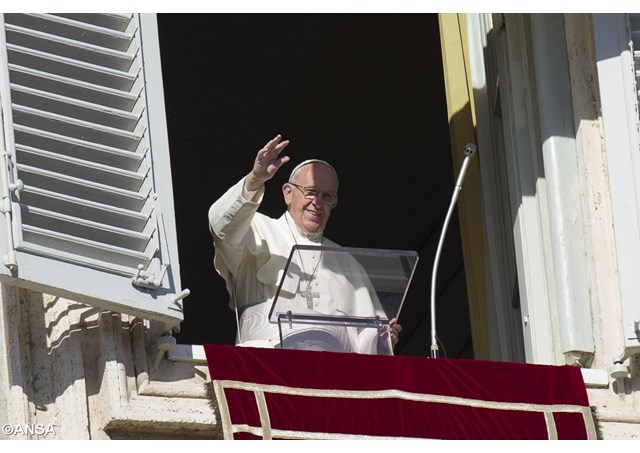 (Vatican Radio) Pope Francis on Sunday prayed for the success of the Climate Change Conference currently underway in Paris. The Pope said, that as he follows the work of the Conference closely, he was reminded of a question he asked in his recent encyclical Laudato Si', that being, "What kind of world do we want to pass on to those who come after us, to the children who are growing up? The Holy Father then urged that, "for the sake of the common home we share and for future generations, every effort should be made, in Paris to mitigate the impact of climate change and, at the same time, to tackle poverty and to let human dignity flourish.
Listen to Lydia O'Kane's report
Let us pray, the Pope added, that the Holy Spirit will enlighten all who are called to take such important decisions and give them ``the courage to always use as their criterion of choice the greater good of the human family.''
Pope Francis was speaking following the recitation of the Angelus in St Peter's Square, where he also recalled the fiftieth anniversary of a memorable event between Catholics and Orthodox.
It was the signing of a Joint Declaration between Pope Paul VI and Ecumenical Patriarch Athenagoras, which took place on the eve of the conclusion of the Second Vatican Council, on December 7, 1965.
He noted that it was providential that this historic gesture of reconciliation, which has created the conditions for a new dialogue between Orthodox and Catholics in love and truth, should be remembered at the very beginning of the Jubilee of Mercy.
The Pope also recalled three priests killed in hatred of the faith, who were beatified on Saturday in Chimbote, Peru.
The Holy Father underlined how the loyalty of these martyrs in following Christ, gives strength to all of us, but especially Christians persecuted in different parts of the world, to be courageous witnesses of the Gospel.