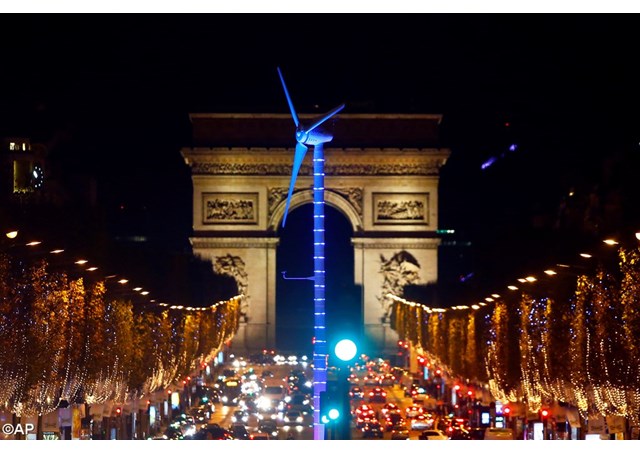 (Vatican Radio) With the COP21 United Nations Conference on Climate Change underway in Paris, a conference in Rome on Thursday was scheduled to reflect on Pope Francis's social encyclical Laudato Si': On Care For Our Common Home.
Hosted by the Acton Institute for the Study of Religion and Liberty, the meeting examined what role free markets can play in helping to protect the environment, and will feature an intervention by Bishop Marcelo Sánchez Sorondo, the Chancellor of the Pontifical Academy of Social Sciences.
Father Robert Sirico, the president of the Acton Institute, said markets – and pricing – help stop waste.
Listen to the Vatican Viewpoint featuring Father Robert Sirico:
"Free markets are coordinating mechanisms," he said.  "It is the free exchange that people have and through the price system information is exchanged…the price gives you a clue to the relative scarcity of the thing being sold."
Father Sirico said without this knowledge, the result is a "throw-away culture."
"We saw it for 70 years under Communism, where incredible amounts of waste and discoordination took place in terms of producing things that people really valued, because there were no signals as to what people were really valuing, that is to say, what they really needed," he told Vatican Radio.
However, as Pope Francis points out in Laudato Si', there is a danger of reducing the human person to a creature that is defined by consumption.
"The Holy Father's insights are very keen, very apt," Father Sirico said. "What he is identifying as consumerism is a form of idolatry. It is worshiping the created thing, more than the Creator."
Father Sirico said this is not a problem which is exclusive to capitalism.
"This temptation to become so absorbed in material things is a temptation that exists across economies," he said. "You don't just have to have a Western-style economy for a person to become materialistic and consumeristic. You can be a very poor person and be very materialist."
The difference, Father Sirico said, is since the industrial revolution, the modern economy has improved the state of humanity on a number of levels, including increases in life expectancy, lower  infant mortality, higher living standards, and improved working conditions.
"When you look at the big picture of the well-being of the human race, you find incredible statistics that show how much better off human beings were," he said.