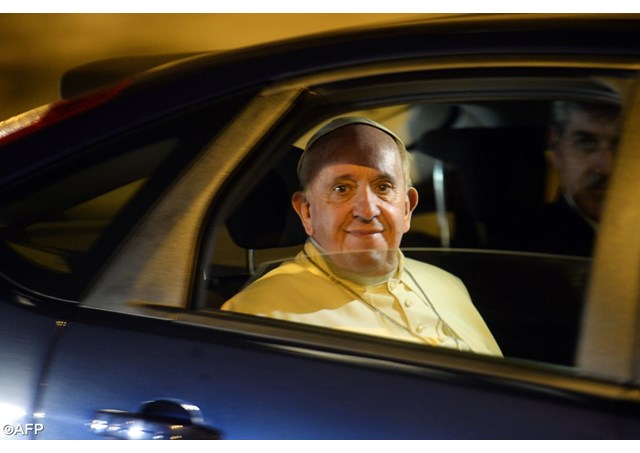 (Vatican Radio) Pope Francis on Monday visited Rome's Basilica of St Mary Major to pray at the ancient icon of Our Lady known as Salus Populi Romani and offer thanks for the happy outcome of his first pastoral visit to Africa.
In what is now an established tradition, the Pope stopped off at the Basilica after landing at Rome's Ciampino airport and prayed in silence for several minutes before the Salus Populi Romani icon in the chapel where the image is displayed.
It marked the 28th time that Pope Francis has visited St. Mary Major since his election.
Listen to our report: